$12.99
AUD
Category: Classics | Reading Level: very good
Sense and Sensibility is Jane Austen's first published work, meticulously constructed and sparkling with her unique wit. This Penguin Classics edition is edited with an introduction by Ros Ballaster, University of OxfordMarianne Dashwood wears her heart on her sleeve, and when she falls in love with the dashing but unsuitable John Willoughby she ignores her sister Elinor's warning that her impulsive behaviour leaves her open to gossip and innuendo. Meanwhile Elinor, always sensitive to social convention, is struggling to conceal her own romantic disappointment, even from those closest to her. Through their parallel experience of love - and its threatened loss - the sisters learn that sense must mix with sensibility if they are to find personal happiness in a society where status and money govern the rules of love. This edition also includes explanatory notes and textual variants between first and second edition.Jane Austen (1775-1817) was extremely modest about her own genius but has become one of English literature's most famous women writers. Austen began writing at a young age, embarking on what is possibly her best-known work, Pride and Prejudice, at the age of 22. She was the author of Sense and Sensibility, Pride and Prejudice, Emma, Persuasion, Mansfield Park and Northanger Abbey. ...Show more
$6.99
AUD
Category: Classics
We are here to remember what happened and to declare solemnly that 'they' must never do it again. But who are 'they'? HOW TO SPOT A FASCIST is a selection of three thought-provoking essays on freedom and fascism, censorship and tolerance - including Eco's iconic essay 'Ur-Fascism', which lists the fourt een essential characteristics of fascism, and draws on his own personal experiences growing up in the shadow of Mussolini. Umberto Eco remains one of the greatest writers and cultural commentators of the last century. In these pertinent pieces, he warns against prejudice and abuses of power and proves a wise and insightful guide for our times. If we strive to learn from our collective history and come together in challenging times, we can hope for a peaceful and tolerant future. Freedom and liberation are never-ending tasks. Let this be our motto- 'Do not forget.' ...Show more
$19.99
AUD
Category: Classics | Series: The Handmaid's Tale | Reading Level: very good
The Republic of Gilead offers Offred only one function- to breed . If she deviates, she will, like dissenters, be hanged at the wall or sent out to die slowly of radiation sickness. But even a repressive state cannot obliterate desire - neither Offred's nor that of the two men on which her future hangs. . . . . ...Show more
$12.99
AUD
Category: Classics | Series: Popular Penguins Ser.
The apology and confession of a minor mid-19th-century Russian official, Notes from Underground is a half-desperate, half-mocking political critique and a powerful, at times absurdly comical, account of man?s breakaway from society and descent 'underground?.
Brave New World
by Aldous Huxley; Margaret Atwood (Introduction by)
$14.99
AUD
Category: Classics
Brave New World is a novel written in 1931 by Aldous Huxley and published in 1932. Set in London of AD 2540 (632 A.F. - "After Ford" - in the book), the novel anticipates developments in reproductive technology, sleep-learning, psychological manipulation, and operant conditioning that combine to profoun dly change society. ...Show more
$24.99
AUD
Category: Classics
Volume 9 of The Complete Works of George Orwell 'It was a bright cold day in April and the clocks were striking thirteen.' This is the opening sentence of the most influential novel of the century, in English or in any of the sixty or more languages which boast a translation. Nineteen Eighty-Four has b een described as chilling, absorbing, satirical, momentous, prophetic and terrifying. It is all these things, and more. Not only does the novel have a ferocious impact, it has also made an irreplaceable contribution to the language - Big Brother, Newspeak, Thought Police, Unperson and Doublethink are just a few words it introduced. Originally entitled 'The Last Man in Europe', Nineteen Eighty-Four also proved to be Orwell's last book, the physical effort of typing up the final draft leading to his eventual collapse from TB that had dogged him since before the outbreak of the Second World War. He lived long enough to see it become an immediate bestseller on both sides of the Atlantic on publication in June 1949. For this edition the text had been meticulously edited according to Orwell's wishes, including the re-instatement of Winston Smith's controversial acceptance of the equation '2+2=5'. ...Show more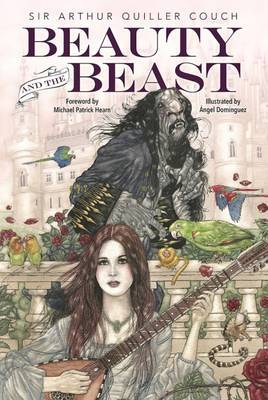 $19.99
AUD
Category: Classics
Originally written in 1740, Beauty and the Beast has been reimagined into countless theatrical, print, and film adaptations over the course of two and a half centuries. Its popularity has only grown since its initial publication. The basis for the 2017 film adaptation, this classic fairytale has proven to still appeal to modern-day story-lovers and readers alike. The narrative follows young Beauty, who is forced to live with a beast in an enchanted castle after her father attempts to pick the Beast's most precious rose and pleads for his life in exchange for one his daughters. After being spoiled by servants and lavish gifts from Beast, Beauty eventually grows homesick. She negotiates a deal with Beast to visit home, but only if she agrees to return in exactly one week. Once she arrives at her father's home, she considers staying, but soon after looking in her enchanted mirror and seeing Beast heart-broken and half alive in her absence, she realizes that her loyalty and love lie elsewhere--back at the castle. Featuring brand-new, full-color illustrations throughout by renowned artist Angel Dominguez as well as a foreword by literary scholar Michael Patrick Hearn, this classic tale of how love can soften even the most monstrous of beasts will come to life. ...Show more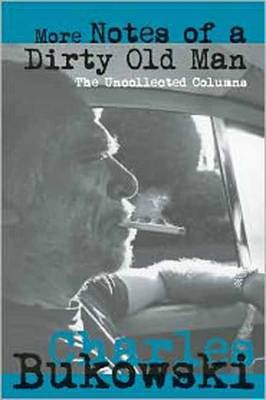 $28.99
AUD
$33.99
(14% off)
Category: Classics
The sequel to his famous book, "More Notes of a Dirty Old Man" reprints rare Bukowski columns unseen in decades.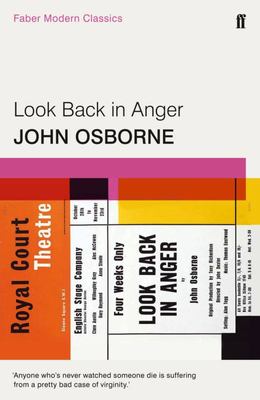 $12.99
AUD
Category: Classics
Look Back in Anger transformed the face of British theatre; legend has it that audiences gasped at the sight of an ironing board on a London stage. John Osborne's play launched the 'angry young men' movement, writers from working or middle class background who had become disillusioned with British socie ty, were sick of contemporary theatre's escapism, and wanted their work to reflect life as they knew it. The play tells the story of a love triangle between Jimmy, an intelligent and educated man of working class background, his upper-middle-class wife Alison, and her superior and disdainful best-friend Helena. Jimmy hates his wife's background, almost as much as he hates himself. Dark and savage, Look Back in Anger makes readers and audiences re-examine what was once called 'the good life'. ...Show more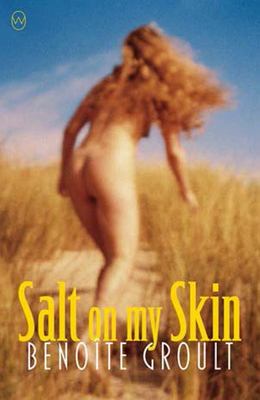 Salt on My Skin
by Benoîte Groult; Mo Teitelbaum (Translator); Fay Weldon (Foreword by)
$24.99
AUD
Category: Classics
Salt on My Skin is widely regarded as Groult's most pioneering, best-loved book. This highly-charged novel follows the passionate relationship between mismatched lovers: a Parisian intellectual and a Breton fisherman, brought together by lust. Through love-letters and exotic encounters around the world , their life-long affair evolves--liberating them from the restrictions and disappointments dealt by real life. Set in France in the 1960s, it explores the touching dynamics of the couple's relationship, and whether their raw desire for each other can overcome the wide social divide that separates them. The narrative examines the difficulties of writing frankly about sex and explores the protagonist's conflict between fulfilling her cerebral and sexual needs. Is she dominant, or subservient? ...Show more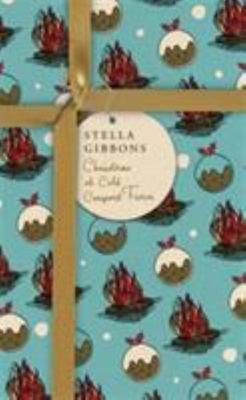 $14.99
AUD
Category: Classics
A glorious collection of stories from the author of Cold Comfort Farm. The title story tells of a typical Christmas at the farm before the coming of Flora Poste. It is a parody of the worst sort of family Christmas: Adam Lambsbreath dresses up as Father Christmas in two of Judith's red shawls. There are unsuitable presents, unpleasant insertions into the pudding and Aunt Ada Doom orders Amos to carve the turkey, adding: 'Ay, would it were a vulture, 'twere more fitting! ...Show more