$32.99
AUD
Category: Crime
The edge-of-your-seat, heart-in-mouth new Jack Reacher thriller for 2020 - his 25th adventure.   Jack Reacher gets off the bus in a sleepy no-name town outside Nashville, Tennessee. He plans to grab a cup of coffee and move right along. Not going to happen. The town has been shut down by a cyber attack . At the centre of it all, whetherhe likes it or not, is Rusty Rutherford. He's an average IT guy, but he knows more than he thinks. As the bad guys move in on Rusty, Reacher moves in on them . . . And now Rusty knows he's protected, he's never going to leave the big man's side. Reacher might just have to stick around and find out what the hell's gone wrong . . . and then put it right, like only he can.   ...Show more
$22.99
AUD
Category: Crime | Reading Level: Adult
#1 New York Times Bestseller A Reese Witherspoon Hello Sunshine Book Club Pick   "I can't even express how much I love this book I didn't want this story to end " - Reese Witherspoon   "Painfully beautiful." - The New York Times Book Review   "Perfect for fans of Barbara Kingsolver." - Bustle   For year s, rumors of the "Marsh Girl" have haunted Barkley Cove, a quiet town on the North Carolina coast. So in late 1969, when handsome Chase Andrews is found dead, the locals immediately suspect Kya Clark, the so-called Marsh Girl. But Kya is not what they say. Sensitive and intelligent, she has survived for years alone in the marsh that she calls home, finding friends in the gulls and lessons in the sand. Then the time comes when she yearns to be touched and loved. When two young men from town become intrigued by her wild beauty, Kya opens herself to a new life - until the unthinkable happens.   Perfect for fans of Barbara Kingsolver and Karen Russell, Where the Crawdads Sing is at once an exquisite ode to the natural world, a heartbreaking coming-of-age story, and a surprising tale of possible murder. Owens reminds us that we are forever shaped by the children we once were, and that we are all subject to the beautiful and violent secrets that nature keeps. ...Show more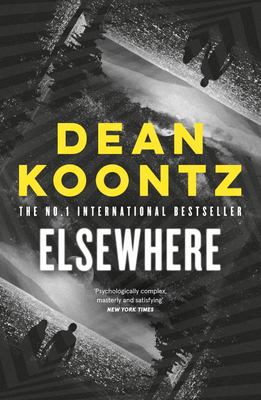 $32.99
AUD
Category: Crime | Series: Jane Hawk Ser.
The fate of the world is in the hands of a father and daughter in an epic novel of wonder and terror by Dean Koontz, the #1 New York Times bestselling master of suspense. Since his wife, Michelle, left seven years ago, Jeffy Coltrane has worked to maintain a normal life for himself and his eleven-year- old daughter, Amity, in Suavidad Beach. It's a quiet life, until a local eccentric known as Spooky Ed shows up on their doorstep. Ed entrusts Jeffy with hiding a strange and dangerous object--something he calls "the key to everything"--and tells Jeffy that he must never use the device. But after a visit from a group of ominous men, Jeffy and Amity find themselves accidentally activating the key and discovering an extraordinary truth. The device allows them to jump between parallel planes at once familiar and bizarre, wondrous and terrifying. And Jeffy and Amity can't help but wonder, could Michelle be just a click away? Jeffy and Amity aren't the only ones interested in the device. A man with a dark purpose is in pursuit, determined to use its grand potential for profound evil. Unless Amity and Jeffy can outwit him, the place they call home may never be safe again. ...Show more
$32.99
AUD
Category: Crime
Looking out over an ebb tide from the back verandah was like watching God paint stripes... Disgraced former lawyer Clementine Jones is on the shores of paradise-Queensland's Great Sandy Straits-trying to outrun her past. Bored with her house-sitting gig, she becomes a reluctant recruit to the local env ironmental group, campaigning to save an endangered turtle as developers close in. Then a body is found at the base of a quarry, and Clem's world is turned upside down. The police say suicide. Clem's convinced it was murder. She's also knows she's the only one interested in tracking down the killer. Well, the only one apart from her friend Torrens, ex-con and reformed standover man. And he's got his own fight on his hands. ...Show more
$19.99
AUD
Category: Crime
The third thrilling instalment in the award-winning Caleb Zelic series.
$27.99
AUD
$32.99
(15% off)
Category: Crime
The compelling new novel from Jane Harper, the New York Times bestselling author of The Dry. Kieran Elliott's life changed forever on the day a reckless mistake led to devastating consequences.The guilt that still haunts him resurfaces during a visit with his young family to the small coastal town he on ce called home. Kieran's parents are struggling in a community which is bound, for better or worse, to the sea, that is both a lifeline and a threat. Between them all is his absent brother, Finn. When a body is discovered on the beach, long-held secrets threaten to emerge. A sunken wreck, a missing girl, and questions that have never washed away... ...Show more
$32.99
AUD
Category: Crime
Cryogenicist Dr Georgette Watson has mastered the art of bringing frozen hamsters back to life. Now what she really needs is a body to confirm her technique can save human lives. Meanwhile, in New York City, winter is closing in, and there's a killer on the loose, slaying strangers who seem to have noth ing in common. Is it simple good fortune that Georgette, who freelances for the NYPD, suddenly finds herself in the company of the greatest detective of all time? And will Sherlock Holmes be able to save Dr Watson in a world that has changed drastically in 200 years, even if human nature has not? ...Show more
$29.99
AUD
Category: Crime
Foyle's War meets The Bletchley Circle in this thriller where no one is who they claim to be... The stunning debut from the new name to watch in espionage thrillers. For fans of Charlotte Philby, The Night Manager and Rory Clements, this is perfect Sunday night (or any night) drama.LISBON, 1943. After escaping from Nazi-Occupied France, SOE agent Elisabeth de Mornay, codename Cecile, receives new orders: she must infiltrate high society in neutral Lisbon and find out who is leaking key information to the Germans about British troop movements. As Solange Verin, a French widow of independent means, she will be able to meet all the rich Europeans who have gathered in Lisbon to wait out the war. One of them is a traitor and she must find out who before more British servicemen die.Complications arise when 'Solange' comes to the attention of German Abwehr officer, Major Eduard Graf. As they get to know each other, she struggles to keep her lies close to the truth.But in a city that is filled with spies, how can she tell who is friend, or foe?   ...Show more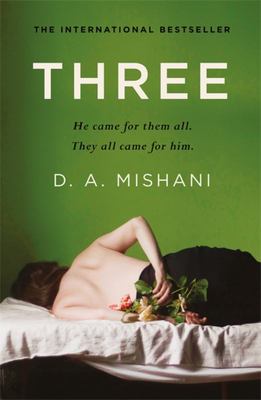 Three
by D. A. Mishani
$32.99
AUD
Category: Crime
A dark psychological thriller with a killer twist, that has topped the bestseller charts in its native Israel *TRANSLATED BY MAN BOOKER WINNER JESSICA COHEN* Three tells the stories of three women: Orna, a divorced single-mother looking for a new relationship; Emilia, a Latvian immigrant on a spiritual search; and Ella, married and mother of three, returning to University to write her thesis. All of them will meet the same man. His name is Gil. He won't tell them the whole truth about himself - but they don't tell him everything either. Tense, twisted and surprising, Three is a daring new form of psychological thriller. It is a declaration of war against the normalisation of death and violence. Slowly but surely, you see the danger each woman walks into. What you won't see is the trap being laid - until it snaps shut. ...Show more
$27.99
AUD
Category: Crime
Set in 1927, the story takes all the classic elements of an interwar murder mystery and gives it a distinctive Australian flavour. A nameless friar turns up at Halfwell Station, at the same time that Ana, the adopted daughter of the station owners, discovers a body in the desert nearby when she goes for a midnight walk. But when she returns to look for it, the body is gone. Death Leaves the Stationwas written for fans of classic mystery and crime fiction. ...Show more
$32.99
AUD
Category: Crime
How can it be murder when the victim pulled the trigger? At 9.01 pm, TV presenter Sam Midford delivers the monologue for his popular current affairs show Mr Midnight. He seems nervous and the crew are convinced he's about to propose to his girlfriend live on air. Instead, he pulls out a gun and shoots h imself in the head. Sam's grief-stricken brother Harry is convinced his brother was murdered. But how can that be, when one million viewers witnessed Sam pull the trigger? Only Jack Quick, a disgraced television producer in the last days of a prison sentence, is desperate enough to take Harry's money to investigate. But as Jack starts digging, he finds a mystery more complex than he first assumed. And if he's not careful, he'll find out first-hand that there's more than one way to kill someone . . . 'Either Side of Midnight is a gripping, gritty thriller with an ingeniously shocking premise and twists and turns you'll never see coming!' Liane Moriarty 'An exceptional new talent' Jane Harper, bestselling author of The Dry 'The male relationships in Either Side of Midnight are layered in a way that transcends the crime genre. Funny, disturbing and unpredictable.' Jack Heath, bestselling author of Hangman ...Show more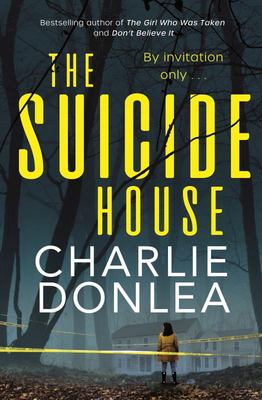 $32.99
AUD
Category: Crime
'On the other side of that wall are the woods, and in those woods is a forgotten path that leads to the infamous boarding house.' Beyond the manicured campus of Indiana's elite Westmont Preparatory School sits an abandoned boarding house, popular among students as a late-night hangout - and recently the scene of a dangerous game gone wrong. One year ago, two students were killed there in a grisly slaughter. Though a teacher was convicted of the murders, mysteries and questions remain. The most urgent among them is why three survivors of that terrible night have returned to the house to kill themselves. Well-known criminal profiler Dr Lane Phillips, hired as an adviser on a popular podcast about the tragedy, knows this is the perfect puzzle for his partner Rory Moore, a forensic reconstructionist with an uncanny ability to spot the details others miss. But the more Lane and Rory learn about the school and its students, the more convinced they are that the game hasn't ended. And for its players, there may be no way to win - or to survive . . . ...Show more