To My Country
by Ben Lawson; Bruce Whatley (Illustrator)
$29.99
AUD
Category: General
On January 10, Ben touched the hearts of Australians with the reading of his poem To My Country in response to the Australian bushfires. This gorgeous 4 colour book combines Ben's heartfelt words with stunning illustrations by Bruce Whatley.  
$19.99
AUD
Category: Crime
NOW A MAJOR MOTION PICTURE STARRING ERIC BANA AS AARON FALK. WHO REALLY KILLED THE HADLER FAMILY? It hasn't rained in Kiewarra for two years. Tensions in the farming community become unbearable when three members of the Hadler family are discovered shot to death on their property. Everyone assumes Luke Hadler committed suicide after slaughtering his wife and six-year-old son. Federal Police investigator Aaron Falk returns to his hometown for the funerals and is unwillingly drawn into the investigation. As suspicion spreads through the town, Falk is forced to confront the community that rejected him twenty years earlier. Because Falk and his childhood friend Luke Hadler shared a secret, one which Luke's death threatens to unearth ... ...Show more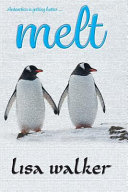 Melt
by Lisa Walker
$27.50
AUD
Category: General
Antarctica is getting hotter ...Summer Wright, hippie turned TV production assistant, organises her life down to the minute. And when her project-management-guru boyfriend, Adrian, proposes marriage - right on schedule - she will reach the peak of The Cone of Certainty. At least, that's the plan - until adventure-show queen Cougar Gale intervenes. Suddenly Summer is impersonating Cougar in Antarctica: learning glaciology and climate science on the fly, building a secret igloo, improvising scripts based on Dynasty, and above all trying not to be revealed as an impostor.Summer finds it particularly hard to fool climate scientist Lucas Nilsson, who is babysitting the production crew. But Lucas is more focused on Adrian's client Nathan Hornby - the science minister who thinks "climate science is crap" - and rumours of faked climate data.With Adrian unexpectedly in Antarctica too, can Summer use her extreme project management skills to get Project Adrian back on track and make a success of "Cougar on Ice"? Was Lucas involved in the sudden disappearance of Minister Hornby during a blizzard? And what is The Krill Question anyway?Antarctica - it gives you perspective ... ...Show more
$22.99
AUD
Category: Crime | Reading Level: Adult
#1 New York Times Bestseller A Reese Witherspoon Hello Sunshine Book Club Pick "I can't even express how much I love this book I didn't want this story to end " - Reese Witherspoon "Painfully beautiful." - The New York Times Book Review "Perfect for fans of Barbara Kingsolver." - Bustle For years, rumors of the "Marsh Girl" have haunted Barkley Cove, a quiet town on the North Carolina coast. So in late 1969, when handsome Chase Andrews is found dead, the locals immediately suspect Kya Clark, the so-called Marsh Girl. But Kya is not what they say. Sensitive and intelligent, she has survived for years alone in the marsh that she calls home, finding friends in the gulls and lessons in the sand. Then the time comes when she yearns to be touched and loved. When two young men from town become intrigued by her wild beauty, Kya opens herself to a new life - until the unthinkable happens. Perfect for fans of Barbara Kingsolver and Karen Russell, Where the Crawdads Sing is at once an exquisite ode to the natural world, a heartbreaking coming-of-age story, and a surprising tale of possible murder. Owens reminds us that we are forever shaped by the children we once were, and that we are all subject to the beautiful and violent secrets that nature keeps. ...Show more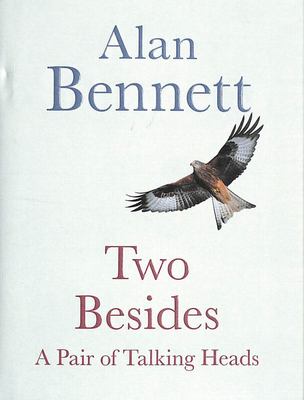 $19.99
AUD
Category: Poetry & Plays
Two brand new monologues in the Talking Heads series, published here for the first time.
$32.99
AUD
Category: Crime | Reading Level: very good
The edge-of-your-seat, heart-in-mouth new Jack Reacher thriller for 2020 - his 25th adventure.   Jack Reacher gets off the bus in a sleepy no-name town outside Nashville, Tennessee. He plans to grab a cup of coffee and move right along. Not going to happen. The town has been shut down by a cyber attack. At the centre of it all, whetherhe likes it or not, is Rusty Rutherford. He's an average IT guy, but he knows more than he thinks. As the bad guys move in on Rusty, Reacher moves in on them . . . And now Rusty knows he's protected, he's never going to leave the big man's side. Reacher might just have to stick around and find out what the hell's gone wrong . . . and then put it right, like only he can.   ...Show more
$32.99
AUD
Category: General
In this blinding debut, Robert Jones Jr. blends the lyricism of Toni Morrison with the vivid prose of Zora Neale Hurston to characterise the forceful, enduring bond of love, and what happens when brutality threatens the purest form of serenity. The Halifax plantation is known as Empty by the slaves who work it under the pitiless gaze of its overseers and its owner, Massa Paul. Two young enslaved men, Samuel and Isaiah dwell among the animals they keep in the barn, helping out in the fields when their day is done. But the barn is their haven, a space of radiance and love - away from the blistering sun and the cruelty of the toubabs - where they can be alone together. But, Amos - a fellow slave - has begun to direct suspicion towards the two men and their refusal to bend. Their flickering glances, unspoken words and wilful intention, revealing a truth that threatens to rock the stability of the plantation. And preaching the words of Massa Paul's gospel, he betrays them. The culminating pages of The Prophets summon a choral voice of those who have suffered in silence, with blistering humanity, as the day of reckoning arrives at the Halifax plantation. Love, in all its permutations, is the discovery at the heart of Robert Jones Jr's breathtaking debut, The Prophets.   ...Show more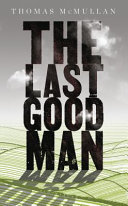 $29.99
AUD
Category: General
'An extraordinary and disquieting work of imagination, and as original as any novel I've read in recent memory' ROB DOYLE Duncan Peck has travelled alone to Dartmoor in search of his cousin. He has come from the city, where the fires are always burning. In his cousin's village, Peck finds a place with tea rooms and barley fields, a church and a schoolhouse. Out here, the people live an honest life - and if there's any trouble, they have a way to settle it. They sit in the shadow of a vast wall, inscribed with strange messages. Anyone can write on the wall, anonymously, about their neighbours, about any wrongdoing that might hurt the community. Then comes the reckoning. The stranger from the city causes a stir. He has not been there long before the village wakes up to the most unspeakable accusation; sentences daubed on the wall that will detonate the darkest of secrets. A troubling, uncanny book about fear and atonement, responsibility and justice, and the violence of writing in public spaces, The Last Good Man dares to ask: what hope can we place in words once extinction is in the air?   ...Show more
Shiver
by Allie Reynolds
$32.99
AUD
Category: Crime
They don't know what I did. And I intend to keep it that way. How far would you go to win? Hyper-competitive people, mind games and a dangerous natural environment combine to make the must-read thriller of the year. Fans of Lucy Foley and Lisa Jewell will be gripped by spectacular debut novel Shiver. When Milla is invited to a reunion in the French Alps resort that saw the peak of her snowboarding career, she drops everything to go. While she would rather forget the events of that winter, the invitation comes from Curtis, the one person she can't seem to let go. The five friends haven't seen each other for ten years, since the disappearance of the beautiful and enigmatic Saskia. But when an icebreaker game turns menacing, they realise they don't know who has really gathered them there and how far they will go to find the truth. In a deserted lodge high up a mountain, the secrets of the past are about to come to light. ...Show more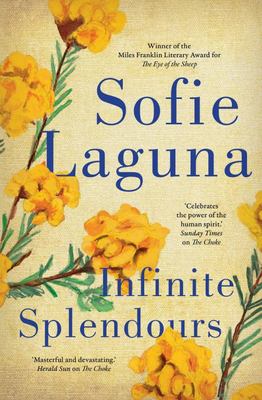 $32.99
AUD
Category: General | Reading Level: very good
A bold new literary novel from the author of the award-winning The Eye of the Sheep and The Choke. Lawrence Loman is a bright, caring, curious boy with a gift for painting. He lives at home with his mother and younger brother, and the future is laid out before him, full of promise. But when he is ten, a n experience of betrayal takes it all away, and Lawrence is left to deal with the devastating aftermath. As he grows into a man, how will he make sense of what he has suffered? He cannot rewrite history, but must he be condemned to repeat it? Lawrence finds meaning in the best way he knows. By surrendering himself to art and nature, he creates beauty - beauty made all the more astonishing and soulful for the deprivation that gives rise to it. Infinite Splendours is an extraordinary novel, incandescent with love and compassion, rich in colour and character. The power and virtuosity of Laguna's writing make it impossible for us to look away; and by being seen, Lawrence is redeemed. And we, as readers, have had our minds and hearts opened in ways we can't forget.   ...Show more
$27.99
AUD
$32.99
(15% off)
Category: General
The Living Sea of Waking Dreams is an ember storm of a novel. This is Booker Prize-winning novelist Richard Flanagan at his most moving-and astonishing-best.In a world of perennial fire and growing extinctions, Anna's aged mother is dying-if her three children would just allow it. Condemned by their pit y to living she increasingly escapes through her hospital window into visions of horror and delight.When Anna's finger vanishes and a few months later her knee disappears, Anna too feels the pull of the window. She begins to see that all around her others are similarly vanishing, but no one else notices. All Anna can do is keep her mother alive. But the window keeps opening wider, taking Anna and the reader ever deeper into a strangely beautiful story about hope and love and orange-bellied parrots. ...Show more
$32.99
AUD
Category: General
On a visit to her childhood home in rural Malaysia, Durga faces a reckoning. Stuck with her sharp-tongued grandmother in the rising heat, both women must untangle the truth from the myth of their family's past. What happened to Durga's mother after she gave birth? Why did so many of their family members disappear during the war? And who is to blame for the childhood tragedy that haunts Durga?Fragile Monsters traces one family's story from 1920 to the present day, unravelling a thrilling tale of love, betrayal and redemption against the backdrop of natural disasters and fallen empires. Written in vivid technicolour, with an electric daughter-grandmother relationship at its heart, this is a stunning debut novel about what happens when secrets fester through the generations.   ...Show more