$35.00
AUD
Category: GIFT & HUMOUR
In Bill Bailey's Remarkable Guide to Happiness, Bill explores the nature of happiness and ways to be, well, happy. Being Bill Bailey however, he does so in his own, remarkable, Bill Bailey way. From paddle-boarding down the Thames in a Santa hat, to wild swimming in a glacial river, Bill considers the e xhilaration of the outdoors, as well as the quieter pleasures of clearing out your moth-eaten grey t-shirts. He attempts to see beyond the mumbo-jumbo of the wellness industry and aims for the heart of real joy and contentment - and how we can all achieve it. This collection of funny, meditative and thoughtful essays seeks out simplicity and clarity as a corrective to the endless background noise of anxiety-inducing news chatter. Whether it's whooping aloud while cycling through a pine forest, putting pen to paper, or immersing yourself in music, Bill's guide to happiness is an antidote to the frenetic whirl of modern life. Fully illustrated with drawings by Bill himself, this is a wonderful gift of a book for anyone who needs a slice of comfort. ...Show more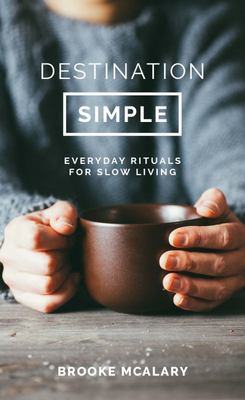 $12.99
AUD
Category: GIFT & HUMOUR
Brooke McAlary knows first-hand the power of simplifying and living with less. After being diagnosed with postnatal depression, she embraced a slower, more intentional life and rediscovered her health, energy and passion. In Destination Simple, Brooke shows us how to harness the power of daily rituals t o create a calmer, happier life. - Feel in control of your days. - Minimise stress. - Find pockets of peace on even the busiest day. - Empty your mind and sleep better. - Easily integrate mindfulness and gratitude into your daily life. Discover how a few changes to the flow of daily life can create long-term, lasting change. ...Show more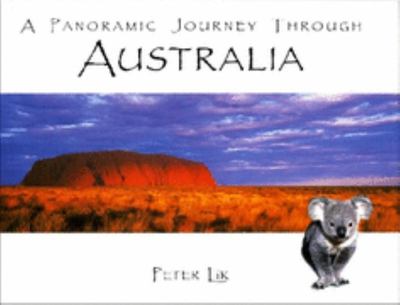 $49.99
AUD
Category: GIFT & HUMOUR
The first book in twenty-five years from Jerry Seinfeld features his best work across five decades in comedy. Since his first performance at the legendary New York nightclub Catch a Rising Star as a twenty-one-year-old student in autumn of 1975, Jerry Seinfeld has written his own material and saved eve rything. 'Whenever I came up with a funny bit, whether it happened on a stage, in a conversation, or working it out on my preferred canvas - the big yellow legal pad - I kept it in one of those old-school accordion folders,' Seinfeld writes. 'So I have everything I thought was worth saving from forty-five years of hacking away at this for all I was worth.' For this book, Jerry Seinfeld has selected his favourite material, organised decade by decade. In page after hilarious page, one brilliantly crafted observation after another, readers will witness the evolution of one of the great comedians of our time and gain new insights into the thrilling but unforgiving art of writing stand-up comedy.   ...Show more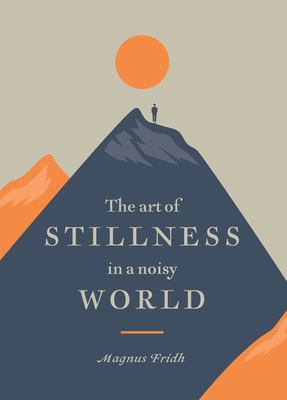 $19.99
AUD
Category: GIFT & HUMOUR
When life is moving at a breakneck pace or when at times we're confronted with almost unreasonable demands clogging up our calendars, it can seem as if we have no time left to simply do nothing. Spending more time surrounded by calmness, resting and recovering, gives us the space to really process exper iences, make sense of what we're feeling, and put a good distance between us and all the things on our to do list. What's more, this also makes us more present and able to devote our energy to the things that are important in life. Simply sitting in silence every once in a while, without moving, doing nothing, might just be the smartest choice you make in the world we live in. In The Art of Stillness in a Noisy World, meditation and yoga expert, Magnus Fridh, will help you find the calmness amidst the stresses of everyday life, helping you to become more present in a world where we seem to becoming ever more absent. ...Show more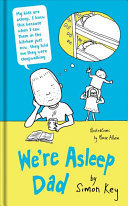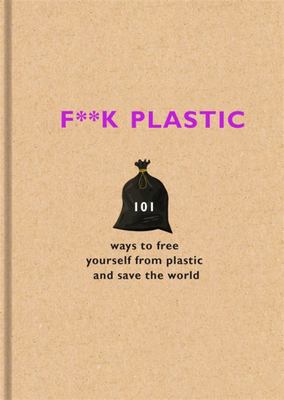 $12.99
AUD
Category: GIFT & HUMOUR
Is the thought of the 51 trillion pieces of plastic in our oceans keeping you up at night? Don't panic! The war on plastic has begun and you can help! In this book you'll find 101 little things you as an individual can do to avoid single-use plastics and help save the world. Governments, brands and cor porations around the globe are on the case to solve the plastic epidemic, but whilst we wait for the effects of those initiatives to trickle through and alternatives to plastic to be found, let's hit the ground running. In this proactive illustrated book, you'll find 101 simple ways to cut plastic from: -FOOD AND DRINK e.g. freeze fresh veg rather than buying frozen, and buy beeswax wrap over clingfilm - AROUND THE HOUSE e.g. buy bars of soap instead of hand dispensers and swap scourers for natural cloths - YOUR LIFESTYLE e.g. how to have a plastic-free party and find good plastic-free make-up Together we can save our oceans - and we will! ...Show more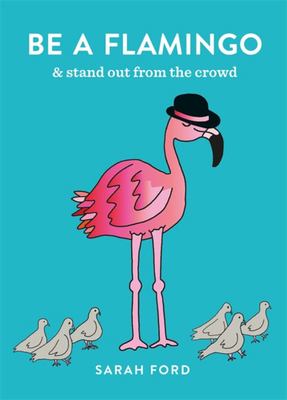 $9.99
AUD
Category: GIFT & HUMOUR | Series: Be A... Ser.
Want to be strong, independent and utterly fabulous? Be a flamingo.   Flamingo is that one friend who always brightens a room as soon as she walks in. She is always the first on the dancefloor and the very last to stop boogying. She has never tried to dress like a Parisian, never followed advice on wh at not to wear, and certainly has never tried to tone down her natural pinkness; she knows he is perfect just the way she is. And even when life throws Flamingo a curveball, she is always ready to embrace the unknown and jump straight in.   A gorgeous little gift book of motivational sayings and hilarious axioms, Be a Flamingo is a perfect pink pick-me-up gift for a friend who needs a confidence boost, or great as an impulse self-purchase when you feel you need to start tooting your own horn a little louder. Because we could all do worse than taking a leaf out of Flamingo's book. ...Show more
$24.99
AUD
Category: GIFT & HUMOUR
Snuggling up for a bedtime story. Kissing a sore knee to make it better. Pushing the swing as high as the sky. There are a million different reasons to say...Thanks Mum!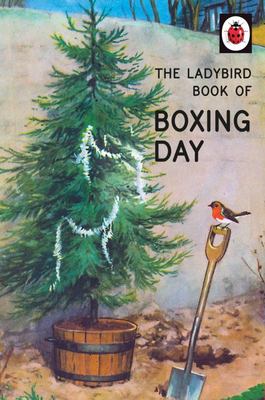 $19.99
AUD
Category: GIFT & HUMOUR | Series: Ladybirds for Grown-Ups Ser.
THE PERFECT STOCKING FILLER for anyone who spends Christmas Day counting the minutes until the Boxing Day sales start. __________________________________ 'There are two important days at Christmas. There is Christmas Day, when everyone is jolly and hungry and very pleased to see each other. And there is Boxing Day' __________________________________ 'Jonathan and Oriane have gone for a Boxing Day walk with Transformers the dog. Walking is healthy. It will help them digest their dinner. And by the time they get home, Jonathan's father might have finished being racist and fallen asleep in his liquorice allsorts.' __________________________________ This delightful book is the latest in the series of Ladybird books which have been specially planned to help grown-ups with the world about them. The large clear script, the careful choice of words, the frequent repetition and the thoughtful matching of text with pictures all enable grown-ups to think they have taught themselves to cope. Featuring original Ladybird artwork alongside brilliantly funny, brand new text. 'Hilarious' Stylist   Other new titles for Autumn 2017: How it Works: The Brother How it Works: The Sister The Ladybird Book of the Ex The Ladybird Book of the Nerd The Ladybird Book of the New You The Ladybird Book of Balls The Ladybird Book of the Big Night Out The Ladybird Book of the Quiet Night In People at Work: The Rock Star Previous titles in the Ladybirds for Grown Ups series: How it Works: The Husband How it Works: The Wife How it Works: The Mum How it Works: The Dad The Ladybird Book of the Mid-Life Crisis The Ladybird Book of the Hangover The Ladybird Book of Mindfulness The Ladybird Book of the Shed The Ladybird Book of Dating The Ladybird Book of the Hipster How it Works: The Student How it Works: The Cat How it Works: The Dog How it Works: The Grandparent The Ladybird Book of Red Tape The Ladybird Book of the People Next Door The Ladybird Book of the Sickie The Ladybird Book of the Zombie Apocalypse The Ladybird Book of the Do-Gooder ...Show more
$24.99
AUD
Category: GIFT & HUMOUR
Whether you are young or old, nimble or wobbly, tucked into bed on the doctor's orders or struggling to get to sleep, you can use your time in bed to explore and heal your soul while finding delightful ways to get to sleep. Meredith Gaston, artist and passionate lover of all things bed, encourages us t o discover that our bed time can be as creative as it is restorative, enriching our days and bringing joy and peace to our lives. We learn about our dreams, our sleeping positions, the comfort foods to lull you to sleep and dream catchers to recall your innermost thoughts. Simply snuggle back, relax and be guided through a world of eclectic sleepy facts and delicious ideas to send you to dreamland. The perfect gift for the sleep deprived, or the bedbound. Your Bed Loves You is sure to uplift, soothe and inspire. ...Show more