$24.99
AUD
Category: GIFT & HUMOUR
The QI Elves are the clever clogs behind the hit panel show QI. Every Wednesday the Elves appear on The Zoe Ball Breakfast Show's 'Why Workshop' where they answer the ponderings and wonderings of Radio 2's most inquisitive listeners. Funny You Should Ask features the QI Elves' answers to questions on to pics ranging from goosebumps to grapefruit, pizza to pirates and everything in-between. Generously sprinkled with extra facts from the Elves this is essential reading for the incurably curious. How much water would you need to put out the Sun? If spiders can walk on the ceiling why can't they get out of the bath? What's the point of snot? Why does my pizza taste so much better the next morning? Why do dads make such bad jokes? Why am I a capital letter and you're not? Why is there an Essex, a Wessex, a Sussex but no Nossex? Can I dig a tunnel to the other side of the Earth? Why aren't unicorns called unihorns? Do cats get goosebumps? When does a rock become an island? Why don't clouds freeze? Can I live forever? ...Show more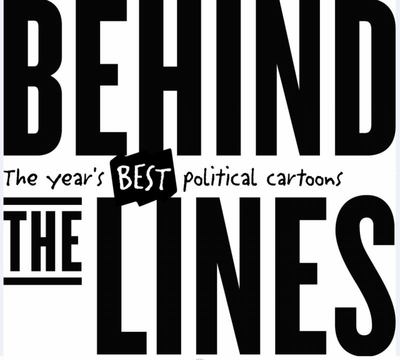 $19.95
AUD
Category: GIFT & HUMOUR
A companion to the Museum of Australian Democracy's Behind the Lines exhibition.
$22.99
AUD
Category: GIFT & HUMOUR
This is a little book about cultivating the art of self-care and nurturing a joyous, comforting sense of 'home' within you.   Feeling at home within ourselves involves caring for ourselves in loving, thoughtful and joyous ways; noticing, honoring and meeting our unique needs. In At Home Within you can explore pathways to peace, balance and contentment in your daily life. Learn to nurture your inner world with kindness and compassion. The affirmations and inspirations in these ten chapters will assist you to create positive change within. As you change within, your perceptions of the world around you will transform in a positive way too. At Home Within shows you the small steps you can take on your journey to living your best life. ...Show more
$29.99
AUD
Category: GIFT & HUMOUR
Sample ways to find happiness from around the world and discover tips on how to adopt these philosophies at home. Wherever we are in the world, as humans we're all striving for happiness--a feeling of wellbeing and calm amidst the everyday struggles and chaos. What differs is how we pursue that happines s, and there are a range of philosophies on offer around the globe. From searching for ikigai (the 'meaning of life') in Japan or taking a fika coffee break in Sweden, to heading for the hills to clear the mind in Norway or appreciating the art of gezellig ('coziness') in the Netherlands, the world is a tapestry of happiness philosophies we can sample and learn from.   This book features 20 philosophies together with gorgeous illustrations. Each chapter includes an overview of that philosophy, where it originates from, its meaning to that culture, and ways to implement the philosophy in your everyday life at home. There's also information on places you can travel to experience the philosophy a little deeper, and interviews with people who very much practice what they preach, all wrapped up in a beautiful package. ...Show more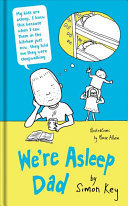 $29.99
AUD
Category: GIFT & HUMOUR
'I will be forever changed by Dr Eger's Story' Oprah This practical and inspirational guide to healing from the bestselling author of The Choice shows us how to release your self-limiting beliefs and embrace your potential. The prison is in your mind. The key is in your pocket. In the end, it's not wha t happens to us that matters most - it's what we choose to do with it. We all face suffering - sadness, loss, despair, fear, anxiety, failure. But we also have a choice; to give in and give up in the face of trauma or difficulties, or to live every moment as a gift. Celebrated therapist and Holocaust survivor, Dr Edith Eger, provides a hands-on guide that gently encourages us to change the imprisoning thoughts and destructive behaviours that may be holding us back. Accompanied by stories from Eger's own life and the lives of her patients her empowering lessons help you to see your darkest moments as your greatest teachers and find freedom through the strength that lies within. ...Show more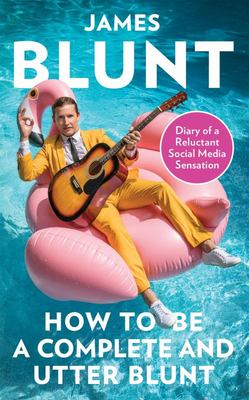 $24.99
AUD
Category: GIFT & HUMOUR
'Opinions are like arseholes - everybody has one' James Blunt, 6 December 2014 Once upon a time, James Blunt's most enduring legacy was a three-minute, thirty-second pop song about a girl he saw on the underground, and a nation's worth of abuse. But with the invention of Twitter, James found his real vo ice, and with it, the chance to reply with a simple 'up yours'. Now the King of Twitter has ascended to the heady heights of occasionally 'winning the internet'. Selected and introduced by James himself, this is a year in the life of the world's most reluctant social media sensation. Now learn for yourself how to be a complete and utter Blunt . . . ...Show more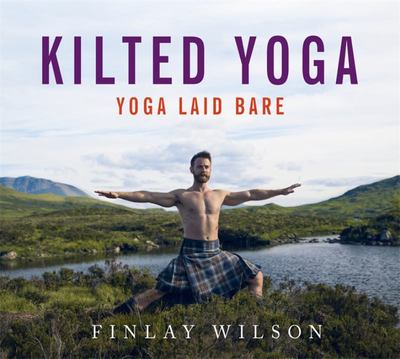 $19.99
AUD
$24.99
(20% off)
Category: GIFT & HUMOUR
FROM THE VIRAL YOGA STAR - 43 MILLION VIEWS IN JUST FIVE DAYS Yoga as it's never been seen before! 'Yoga can feel elitist but the book does not alienate. Partly because of its gentle humour, and partly because the language does not assume any knowledge of terms or sequences. It's straightforward and t o the point. And the scenery beats a sterile yoga studio.' - Evening Standard 'Apparently there is something about the recipe of beards, kilts, butts and the Scottish highlands that just works.' - Finlay Wilson 'Yoga and kilts in a Perthshire forest has proved to be just what the world was waiting for.' - BBC Get ready to lose yourself in the wilds of Scotland and reconnect with the natural world in this gorgeous little book that will make you look at yoga in a whole new way - kilt optional! After recovering from an accident, Finlay Wilson found yoga was the best way to rebuild his strength. Now a qualified yoga instructor himself, he's decided to bring a modern take to this ancient practice. Feast your eyes on his yoga moves and discover why his Kilted Yoga video became an instant global sensation. This beautiful book is both dramatic and inspirational, but also tongue in cheek, quirky and funny. Finlay introduces you to the fundamentals of yoga through four progressive sequences to help you develop your practice. Combining stunning photography of the Scottish highlands with practical advice, Kilted Yoga is the inspiration you've been waiting for - join the movement here. Check out the video that went viral: www.facebook.com/BBCScotland/videos/1085403278236761 ...Show more
$32.99
AUD
Category: GIFT & HUMOUR
From the duo behind the massively successful and award-winning podcast Stuff You Should Know comes an unexpected look at things you thought you knew.Josh Clark and Chuck Bryant started the podcast Stuff You Should Know back in 2008 because they were curious - curious about the world around them, curious about what they might have missed in their formal educations, and curious to dig deeper on stuff they thought they understood.As it turns out, they aren't the only curious ones. They've since amassed a rabid fan base, making Stuff You Should Know one of the most popular podcasts in the world. Armed with their inquisitive natures and a passion for sharing, they uncover the weird, fascinating, delightful, or unexpected elements of a wide variety of topics.The pair have now taken their near-boundless "whys" and "hows" from your earbuds to the pages of a book for the first time - featuring a completely new array of subjects that they've long wondered about and wanted to explore. Each chapter is further embellished with snappy visual material to allow for rabbit-hole tangents and digressions?including charts, illustrations, sidebars, and footnotes. Follow along as the two dig into the underlying stories of everything from the origin of Murphy beds, to the history of facial hair, to the psychology of being lost.Have you ever wondered about the world around you, and wished to see the magic in everyday things? Come get curious with Stuff You Should Know. With Josh and Chuck as your guide, there's something interesting about everything (...except maybe jackhammers). ...Show more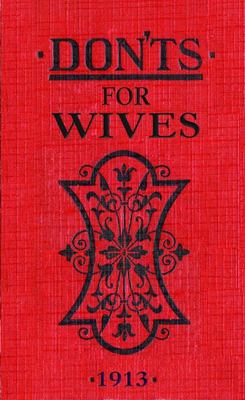 $7.95
AUD
Category: GIFT & HUMOUR | Series: Don'ts Ser.
Don'ts for Husbands and Don'ts for Wives are facsimile editions of the original books published by A&C Black in 1913. Each pocket-sized book contains hundreds of snippets of entertaining advice for a happy marriage, which rings true almost 100 years after it was written. The reissued titles are idea l gifts for weddings, engagements and anniversaries. Advice appears under the following chapters- 1.Personalities 2. How to Avoid Discord 3. Habits 4. Financial Matters 5. Evenings at Home 6. Jealousy 7. Recreation 8. Food 9. Dress 10. Entertaining 11. Household Management 12. Children ...Show more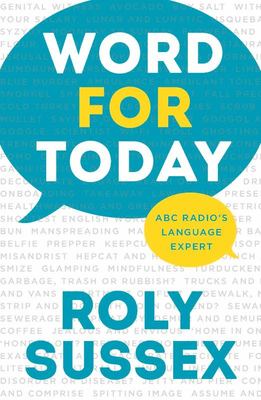 $24.99
AUD
Category: GIFT & HUMOUR
Did you know that the word salary comes from the Latin salfor 'salt', since part of the payment to Roman soldiers was in salt? That braces and suspenders used to refer to different items of clothing? Or that trolls have migrated from fairytales to online discussion forums? The English language is curren tly going through a period of tremendous ferment, growth and expansion. Old 'rules' are being challenged, or weakened. New ones are emerging. And mistakes and misuses are popping up with all the speed that the internet can provide. For over two decades, linguist Roly Sussex has documented the nature and evolution of the English Language on his popular weekly ABC Radio program 'Word for Today'. For the first time, the best of these reflections on word origins, neologisms and misuses are collected in this witty and insightful book. With Word for Today, you'll always have a word for tomorrow. ...Show more