$26.99
AUD
Category: Junior Fiction | Series: A Tale of Magic
The enchanting sequel to the No. 1 New York Times bestseller A Tale of Magic, from the author of The Land of Stories. Brystal Evergreen changed the world, but the journey is just beginning ... Brystal Evergreen and her friends have saved the world from the evil Snow Queen and secured worldwide accepta nce for the magical community. However, when a mysterious new witch named Mistress Mara arrives at the Academy, the celebrations are cut short. As Mistress Mara begins recruiting faeries into her rival school of Witchcraft, it becomes clear she has dark intentions. And soon Brystal's friend Lucy becomes embroiled in an ominous plot against mankind. Elsewhere, the fragile peace is on the brink of shattering. Outrage has spread throughout the kingdoms in opposition to the legalisation of magic. And a dangerous and centuries old clan known as the Righteous Brotherhood has resurfaced, with one goal in mind: to exterminate all magical life for ever ... starting with Brystal ... Filled with brand-new adventures and a cast of memorable characters, both familiar and new, Chris Colfer's writing will sweep you away into a world of magic and wonder. ...Show more
$14.99
AUD
Category: Junior Fiction
Mei Ling Pang was born at an inauspicious time on an inauspicious day, so wherever she goes, misfortune follows. When Little Jiang hops out of his grave and into Mei's life, fangs and all, her luck goes from bad to worse. But in trying to help Little Jiang, Mei might just make her own future brighter. ...Show more
$45.00
AUD
Category: Junior Fiction
An essential companion to the Harry Potter series, this spectacular new full-colour edition of J.K. Rowling'' s Quidditch Through the Ages brings together one of the worl'' s best loved storytellers with the creative genius of Emily Gravett. A sumptuous visual feast of a book, the pages are bursting wit h glorious illustrations, handmade memorabilia and two breathtaking gatefold spreads. This sporting almanac promises magic and wonder in equal measure for both newcomers to the Wizarding World and established Harry Potter fans. Each amazing page is waiting to pored over and enjoyed! Ron Weasley Devoured by Harry Potter in his first year, Quidditch Through the Ages is consulted on a daily basis by the young witches and wizards at Hogwarts. Kennilworthy Whis'' s sporting bible whisks readers through a whistle-stop tour of the wizarding worl'' s favourite sport. Packed with trivia, tales of on-pitch antics, and Quidditch stars past and present, the sports almanac also contains comprehensive profiles of Quidditch teams loved by readers of the Harry Potter novels - Chudley Cannons, Puddlemere United, Vratsa Vultures and many more......   ...Show more
$14.99
AUD
Category: Junior Fiction
From a dog who accidently becomes the first animal on Mars, a hopeless chess player dealing with his sports-mad dad, and a girl whose dreams are getting too big for her bed, to a boy who has had 1000 names - so far. Not to mention, the strange boy who never seems to get brain freeze (until...), these sh ort stories will blow your mind. ...Show more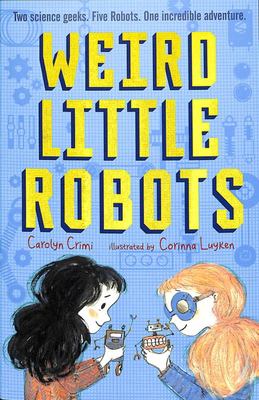 $14.99
AUD
Category: Junior Fiction
An illustrated fantasy story with science themes; friendship and science bring tiny magical robots to life for nine-year-old Penny Rose! In a new town with only the robots she creates for company, it only takes a little bit of magic to change everything for nine-year-old Penny Rose. With her new friend Lark – an eccentric tinkerer herself – the promise of joining a secret science club and her newly sentient robots, Penny Rose can't imagine how she was ever lonely. But a fateful misstep means Penny Rose will have to choose between the club she's always dreamed of and the best friend she'd always hoped for. And in the end, it may be her beloved little robots who pay the price. A magical story of friendship, growing up and how our choices affect those we care most about. ...Show more
$17.99
AUD
Category: Junior Fiction | Series: Morrigan Crow
Morrigan Crow and her friends have survived their first year as proud scholars of the elite Wundrous Society, helped bring down the nefarious Ghastly Market, and proven themselves loyal to Unit 919. Now Morrigan faces a new, exciting challenge: to master the mysterious Wretched Arts of the Accomplished Wundersmith, and control the power that threatens to consume her. Meanwhile, a strange and frightening illness has taken hold of Nevermoor, turning infected Wunimals into mindless, vicious Unnimals on the hunt. As victims of the Hollowpox multiply, panic spreads. There are whispers - growing louder every day - that this catastrophe can only be the work of the Wundersmith, Ezra Squall. But inside the walls of Wunsoc, everyone knows there is a new Wundersmith - one who's much closer to home. With Nevermoor in a state of fear and the truth about Morrigan threatening to get out, the city she loves becomes the most perilous place in the world. Morrigan must try to find a cure for the Hollowpox, but it will put her - and everyone in Nevermoor - in more danger than she could have imagined. ...Show more
$14.99
AUD
Category: Junior Fiction
   Adventure awaits! From the imagination of Rowley Jefferson comes an adventure of epic proportions. Join Roland and his best friend, Garg the Barbarian, as they leave the safety of their village and embark on a quest to save Roland's mom from the White Warlock. Will our heroes survive? Find out in Ro wley Jefferson's Awesome Friendly Adventure! ...Show more
$21.99
AUD
Category: Junior Fiction | Series: Growing Hearts
A little girl honors her dad and all the fun they have together in this sweet companion to "In My Heart, " part of the Growing Hearts series. Full color.
$19.99
AUD
Category: Junior Fiction | Series: Wizards of Once
The final book in the Wizards of Once quartet. Warriors and Wizards combine forces against the dreadful power of the Kingwitch, whose searing evil threatens not only the Wildwoods, but all its creatures. Xar and Wish are on the final leg of their journey - first stop: The Mines of Unhappiness. Here, starvation is never far away for the Magical creatures who toil in its horrible depths. Xar and Wish must escape and fast; Xar needs to take control of his ever-growing Witchstain, and Wish must achieve her Destiny. But the Tazzelwurm is in their way, a grotesque monster who threatens to block every entrance. Time is not on their side, but the forests are calling them. Will their combined strength be enough for the BIGGEST quest so far; to defeat the Kingwitch once and for all? ...Show more
$14.99
AUD
Category: Junior Fiction | Series: Ruby Redfort | Reading Level: Children's - Grade 4-6, Age 9-11
Hey, buster! Normal life is a total yawn. Break out of boredom with Ruby Redfort, the super-awesome new creation from multi-million-copy bestseller Lauren Child... Want to know more? Of course you do, bozo. Here's the low-down on Ruby Redfort: she's a genius code-cracker, a daring detective, and a gadge t-laden special agent who just happens to be a thirteen-year-old girl. She and her slick sidekick butler, Hitch, foil crimes and get into loads of scrapes with evil villains, but they're always ice-cool in a crisis. In this first book, we go right back to Ruby's beginnings as an agent. When an anonymous caller sets Ruby a challenge, it's not long before she finds her way into the HQ of the most secret of secret agencies - SPECTRUM. They need her help to crack a code but her desk job soon spirals into an all-out action adventure, as Ruby uncovers the dastardly plans of the formidable Fool's Gold Gang... ...Show more
$16.99
AUD
Category: Junior Fiction
Ebenezer Tweezer is a youthful 511-year-old. He keeps a beast in the attic of his mansion, who he feeds all manner of things (including performing monkeys, his pet cat and the occasional cactus) and in return the beast vomits out presents for Ebenezer, as well as potions which keep him young and beautif ul. But the beast grows ever greedier, and soon only a nice, juicy child will do. So when Ebenezer encounters orphan Bethany, it seems like (everlasting) life will go on as normal. But Bethany is not your average orphan . . .   ...Show more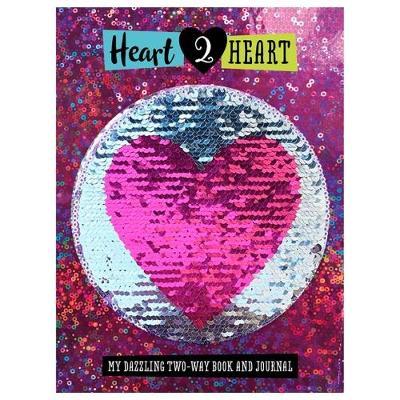 $16.99
AUD
Category: Junior Fiction
Heart 2 Heart is a book of two parts: half is an 'all-about-me' book, and the other half is a 'heart's desire' journal. It also features a dazzling foil cover with a two-way sequined image that changes when the sequins are brushed in the opposite direction.