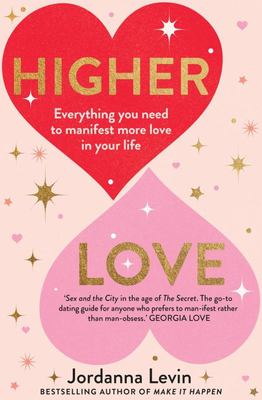 $32.99
AUD
Category: Sex & Relationships
The dating bible for woke women from the bestselling author of Make It Happen, with practical advice to help you approach relationships mindfully - while still feeling empowered and whole.
$32.99
AUD
Category: Personal Development
As a clinical psychologist, Dr Nicole LePera often found herself frustrated by the limitations of traditional psychotherapy. Wanting more for her patients - and for herself - she began a journey to develop a united philosophy of mental, physical and spiritual health that equips people with the interdisc iplinary tools necessary to heal themselves. After experiencing the life-changing results herself, she began to share what she'd learned with others - and soon The Holistic Psychologist was born. Now Dr LePera is ready to share her much-requested protocol with the world. In How to Do the Work, she offers both a manifesto for self-healing and an essential guide to creating a more vibrant, authentic, and joyful life. Drawing on the latest research from a diversity of scientific fields and healing modalities, Dr LePera helps us recognise how adverse experiences and trauma in childhood live with us, resulting in whole body dysfunction - activating harmful stress responses that keep us stuck engaging in patterns of codependency, emotional immaturity, and trauma bonds. Unless addressed, these self-sabotaging behaviours can quickly become cyclical, leaving people feeling unhappy, unfulfilled, and unwell. In How to Do the Work, Dr LePera offers readers the support and tools that will allow them to break free from destructive behaviours to reclaim and recreate their lives. Nothing short of a paradigm shift, this is a celebration of empowerment that will forever change the way we approach mental health and self-care. ...Show more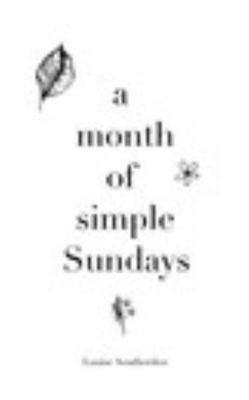 $15.00
AUD
Category: Spiritual growth
An accidental collection of 30 prose pieces and a few poems - a month of them - celebrating simplicity and a connection with the natural world, written on idle outdoor Sunday afternoons on the north coast of NSW, Australia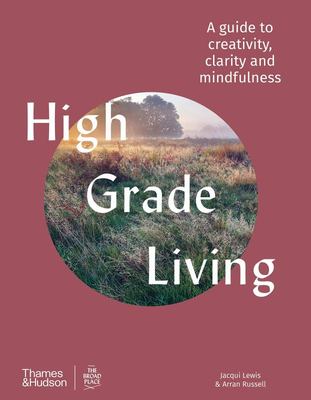 $49.99
AUD
Category: Personal Development
In an increasingly frenetic and fractured world, we have lost the essence of ourselves. This book is a guide to stripping away artifice in your life to discover your 'broad place', where you come into contact with your higher self as a creative and conscious human.High-Grade Living demonstrates how a st rong foundation of meditation can benefit all areas of your life, from the home to relationships, creativity and happiness. The book examines how to audit, edit and refine your home through considered exercises on assessing excess and determining how well your possessions reflect who you are. Other prompts will help your creativity flow and establish how your words and actions embody who you want to be. Author Jacqui Lewis is a long-time practitioner of Integrated Meditation and founder of multiple businesses who has lived life at the extremes of stress and anxiety, and now teaches others the grounded, innovative and resilient approach that brought her back to herself.   ...Show more
$32.99
AUD
Category: Personal Development
'This radiant book will not only change your life, but perhaps even save it' Elizabeth Gilbert The bestselling author, Oprah magazine columnist, and beloved life coach has turned to a subject her fans have been waiting for. Just as there are toxins in your body that can be cleansed by a nutrition plan, the toxins in your life, such as family beliefs and social expectations, can be cleansed in a four-stage process Martha has successfully tested with hundreds of her clients. The Way of Integrity is a guide to discovering your true self and the pure peace that is your birthright. The book is rich with exercises and self-tests that help readers evaluate where they are out of integrity in their lives and identify symptoms that show they need a detox. Those signs range from people pleasing to staying in stale relationships, from feeling unmotivated to frequent illnesses, from negative habits to addictions. Readers learn what they actually yearn for versus what they may crave as the result of what the culture sells us. Martha shows how to read internal signals that lead toward our true path and to recognise the soul teachers who help wake us to our deep purpose. Making scientific ideas accessible and using her signature humour, Beck takes us on a spiritual adventure that not only will change the direction of our lives, but will bring us to a place of genuine happiness. ...Show more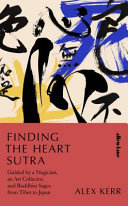 $35.00
AUD
Category: Personal Development
Forty years ago, after learning of the Heart Sutra in Japan, Alex Kerr set out on a quest to seek the wisdom that lies at the heart of this ancient Buddhist scripture. Guided by Zen abbots in Kyoto, Tibetan monks, a French writer, an American art collector, a magician and the writings of Chinese scholar s over the centuries, he came to see how this brief poem on emptiness is a storehouse of a universe of thought. Travelling from Japan, Korea, and China, to India, Mongolia, Tibet and Vietnam, this intimate book weaves together memory, history and calligraphy. Alex reveals us to the many ways the Heart Sutra continues to influence the culture of Japan - and the world - today. ...Show more
$24.99
AUD
Category: Personal Development
From thought leader Brené Brown, a transformative new vision for the way we lead, love, work, parent, and educate that teaches us the power of vulnerability.  "It is not the critic who counts; not the man who points out how the strong man stumbles, or where the doer of deeds could have done them better. The credit belongs to the man who is actually in the arena, whose face is marred by dust and sweat and blood; who strives valiantly; . . . who at the best knows in the end the triumph of high achievement, and who at worst, if he fails, at least fails while daring greatly."--Theodore Roosevelt Every day we experience the uncertainty, risks, and emotional exposure that define what it means to be vulnerable or to dare greatly. Based on twelve years of pioneering research, Bren Brown PhD, LMSW, dispels the cultural myth that vulnerability is weakness and argues that it is, in truth, our most accurate measure of courage. Brown explains how vulnerability is both the core of difficult emotions like fear, grief, and disappointment, and the birthplace of love, belonging, joy, empathy, innovation, and creativity. She writes: "When we shut ourselves off from vulnerability, we distance ourselves from the experiences that bring purpose and meaning to our lives." Daring Greatly is not about winning or losing. It's about courage. In a world where "never enough" dominates and feeling afraid has become second nature, vulnerability is subversive. Uncomfortable. It's even a little dangerous at times. And, without question, putting ourselves out there means there's a far greater risk of getting criticized or feeling hurt. But when we step back and examine our lives, we will find that nothing is as uncomfortable, dangerous, and hurtful as standing on the outside of our lives looking in and wondering what it would be like if we had the courage to step into the arena--whether it's a new relationship, an important meeting, the creative process, or a difficult family conversation. Daring Greatly is a practice and a powerful new vision for letting ourselves be seen.   ...Show more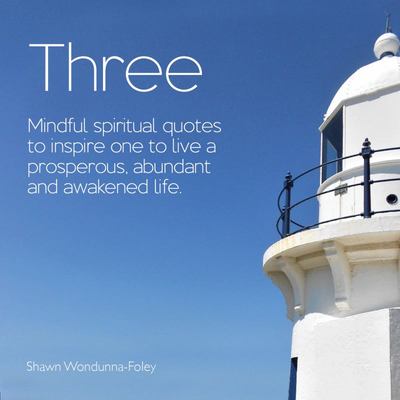 Three
by Shawn Wondonna-Foley; Lorna Hendry (Editor)
$20.00
AUD
Category: Spiritual growth
Mindful spiritual quotes to inspire one to live a prosperous, abundant and awakened life.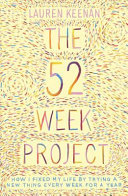 $29.99
AUD
Category: Personal Development | Reading Level: near fine
Life is short. Make the most of it.
$22.99
AUD
Category: Personal Development
'A brilliantly clever, meticulously researched, fearless, snort-out-loud funny read that grabs you and won't let go' Catherine Gray We live in a world obsessed with drinking. We drink at work events, lunches, book clubs and weddings. Yet no one ever questions alcohol's ubiquity. In fact, the only thing ever questions is why people don't drink. It is a qualifier for belonging. As a society, we are obsessed with health and wellness, yet we uphold alcohol as some sort of magic elixir. It is anything but. When Holly Whitaker started to look for a way to recover, the support systems she found for recovery where archaic and patriarchal. Urging drinkers towards a newfound humility is great if you're a man, but if you're a woman and not in a position to renounce privileges you never had, a whole other approach is needed. She embarked on a journey that led not only to her own sobriety, but revealed the insidious role alcohol plays in our society and in the lives of women in particular. What's more, she could not ignore the ways that alcohol companies were targeting women, just as the tobacco industry had successfully done generations before. Honest, witty and trenchant, Quit Like a Woman is at once a ground-breaking look at drinking culture, a call to arms, and a celebration of learning how to claim everything life has to offer. ...Show more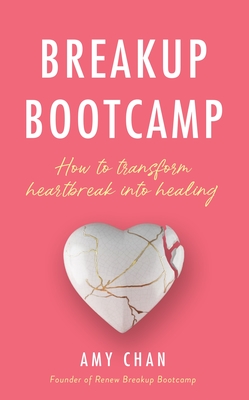 $29.99
AUD
Category: Sex & Relationships
A self-affirming, holistic guide to transforming heartbreak into healingAmy Chan hit rock bottom when she discovered that her boyfriend cheated on her. Although she was angry and broken-hearted, Chan soon came to realize that the breakup was the shakeup she needed to redirect her life. Instead of descen ding into darkness, she used the pain of the breakup as a bridge to self-actualization. She devoted herself to learning various healing modalities from the ancient to the scientific, and dived into the psychology of love. It worked. Fast forward years later, Amy completely transformed her life, her relationships and founded a breakup bootcamp helping countless of women heal their hurt.In Breakup Bootcamp, Amy Chan directs her experience into a practical, thoughtful guide to turning broken hearts into an opportunity to break out of complacency and destructive habits. Dubbed 'the Chief Heart Hacker,' Amy Chan grounds her practical advice and tried and tested methods rooted in cutting-edge psychology and research, helping readers heal and reclaim their self-love.Relatable, life-changing, and backed by sound scientific research, Breakup Bootcamp can help anyone turn their greatest heartbreak into a powerful tool for growth ...Show more
How to Spot a Mum
by Donna Amey; Aura Lewis (Illustrator)
$19.99
AUD
Category: Parenting
Everyone has an idea of what a mum is, and each one does the job slightly differently. In How to Spot a Mum, we meet all different types of mum, from the Chatty Mum who's always got a story, to the Rebel Mum who never reads the instructions. This tongue-in-cheek tribute and 'Spotter's Guide' to mums is the perfect Mother's Day gift and can be enjoyed by mothers and children alike. ...Show more