$29.99
AUD
Category: Natural History
Learning to 'listen' with all our senses and the magic that happens when we keep an open mind about the idea of communication from the animal world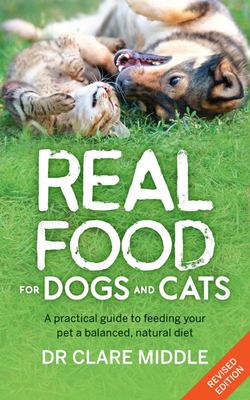 $24.99
AUD
Category: Natural History
Real Food for Dogs and Cats is for every pet lover who wants to ensure their cat or dog has the best chance of a long and healthy life. We know that a balanced diet is important for our own long-term health and it's the same for our pets. This no-nonsense guide to natural and balanced pet nutrition has simple, practical and effective ways to keep pets in top condition. ...Show more
$29.99
AUD
Category: Natural History
Are trees social beings? In this international bestseller, forester and author Peter Wohlleben convincingly makes the case that, yes, the forest is a social network. He draws on groundbreaking scientific discoveries to describe how trees are like human families: tree parents live together with their chi ldren, communicate with them, support them as they grow, share nutrients with those who are sick or struggling, and even warn each other of impending dangers. Wohlleben also shares his deep love of woods and forests, explaining the amazing processes of life, death, and regeneration he has observed in his woodland.   After learning about the complex life of trees, a walk in the woods will never be the same again.   Includes a Note From a Forest Scientist, by Dr.Suzanne Simard ...Show more
$19.99
AUD
Category: Natural History | Series: Michelin Green Guides
Entertaining and informative text accompanied by action photography. The cast of Insects includes bees, witchetty grubs, butterflies, moths, roaches, grasshoppers and many more.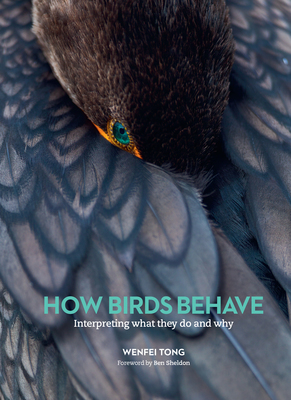 $39.99
AUD
Category: Natural History
Birds are intelligent, sociable creatures that exhibit a wide array of behaviours — from mobbing and mimicking to mating and joint nesting. Why do they behave as they do? Bringing to light the remarkable actions of birds through examples from species around the world, How Birds Behave presents engaging vignettes about the private lives of birds, all explained in an evolutionary context.We discover how birds find food, relying on foraging techniques, tools and thievery. We learn about the courtship rituals through which birds choose, compete for, woo and win mates; the familial conflicts that crop up among parents, offspring and siblings; and the stresses and strains of nesting, including territory defence, nepotism and relationship sabotage. We see how birds respond to threats and danger — through such unique practices as murmurations, specific alarm calls, distraction displays and anti-predator nest design. We also read about how birds change certain behaviours — preening, migration, breeding and huddling — based on climate. Richly illustrated, this book explores the increasing focus on how individual birds differ in personality and how big data and citizen scientists are helping to add to what we know about them.Drawing on classic examples and the latest research, How Birds Behave offers a close-up look at the many ways birds conduct themselves in the wild. ...Show more
$35.00
AUD
Category: Natural History
This book describes native bees generally and provides a complete guide to keeping Australian native stingless bees. It is richly illustrated with over 500 photos, drawings and charts to increase accessibility and aid learning. It is written by an expert who has spent his lifetime intimately engaged wit h these unique creatures. Keeping native stingless bees is a hot topic in Australia for commercial, environmental and recreational reasons. You can do something about the decline of pollinators by conserving native bees. Whether you keep a hive or two in your suburban garden, or want to use multiple hives on a commercial farm, this friendly guide has you covered. Bee biology, behaviour, nesting, social life and foraging; How to build your own native bee hive; How to transfer a bee colony to a hive box and propagate hives; All about sugarbag honey, including how to extract it from hives; Managing your hive; Identifying and dealing with pests; Using stingless bees for pollination - from small gardens to commercial crops; A complete list of Australia's stingless bee species, how to identify them, their characteristics, where they occur, and recommended hives; A readable summary of the latest research on native bees. ...Show more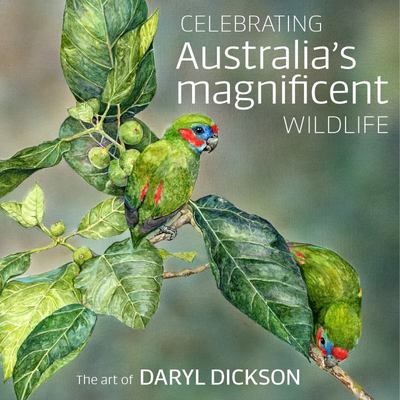 $55.00
AUD
Category: Natural History
Celebrating Australia's Magnificent Wildlife is a celebration of Daryl Dickson's beautiful work, informed by her passion for the conservation of wildlife and wild places. From black-winged stilts to brushtail possums, see the variety and colour of Australian wildlife contained in one wonderful book. She highlights the natural beauty of species that deserve to be saved in what is essential reading for anyone with an interest in the natural world. The work of artists crosses borders, boundaries and language barriers. Painting wildlife does not need language to explain the essence of the beauty, landscape or movement of a creature. This book can be understood and enjoyed by people of any nationality. Witness the ancient tropical forests and majestic landscapes of northern Queensland, Australia -- home to some of the world's rarest and most fascinating species. Dickson's work is inspired by the incredible diversity of flora and fauna she lives amongst, which are rich and colourful in the diverse, thriving valley she calls home. Dickson's techniques have varied in medium, from illustration to watercolour and many in between, but nature has always been the key element of her art. View a lifetime of artworks and share in her journey to becoming an artist, showcased in this large-format, beautifully designed book that is an essential addition to coffee tables everywhere. ...Show more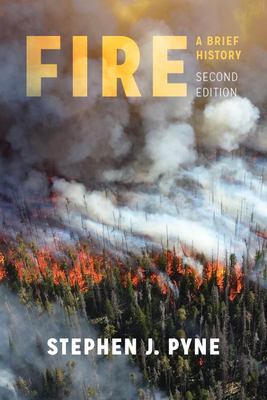 $49.95
AUD
Category: Natural History | Series: Weyerhaeuser Environmental Bks.
Over vast expanses of time, fire and humanity have interacted to expand the domain of each, transforming the earth and what it means to be human. In this concise yet wide-ranging book, Stephen J. Pyne?named by Science magazine as ?the world?s leading authority on the history of fire??explores the surpri sing dynamics of fire before humans, fire and human origins, aboriginal economies of hunting and foraging, agricultural and pastoral uses of fire, fire ceremonies, fire as an idea and a technology, and industrial fire.In this revised and expanded edition, Pyne looks to the future of fire as a constant, defining presence on Earth. A new chapter explores the importance of fire in the twenty-first century, with special attention to its role in the Anthropocene, or what he posits might equally be called the Pyrocene. ...Show more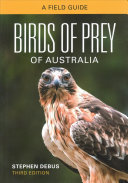 $44.99
AUD
Category: Natural History
Provides a field guide to Australia's iconic raptors and a handbook of our current knowledge. Raptors are popular and iconic birds, and are important ecologically, with some species listed as threatened. Yet they are among the most difficult birds to identify. This fully updated Third Edition of the pop ular and award-winning field guide Birds of Prey of Australia contains two sections: a field guide with distribution maps, detailed illustrations and information on identification; and a handbook which includes an overview of the current knowledge about raptors, including their biology, ecology and behaviour. An illustrated section on difficult-to-distinguish species pairs is also included, along with new photographs. Birds of Prey of Australia will appeal to a wide range of readers, including ornithologists, raptor biologists, birdwatchers, wildlife rescuers/carers, raptor rehabilitators, zookeepers, naturalists, bushwalkers, ecological consultants, fauna authorities, park rangers, state forestry personnel and students. ...Show more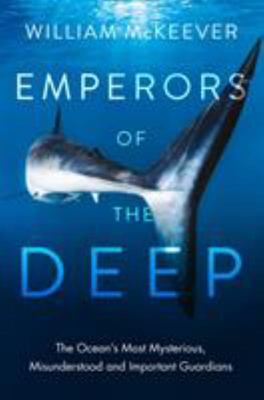 $32.99
AUD
Category: Natural History
Sharks are ruthlessly efficient predators, the apex of 450 million years of evolution. They are older than trees, have survived five extinction events and are essential to maintaining balanced ocean ecosystems, but how much do we really know about their lives? The first book to reveal the hidden world of sharks, Emperors of the Deep draws upon the latest scientific research to examine four species in detail - mako, tiger, hammerhead and great white - as never before. An eye-opening tour of shark habitats ranges from the coral reefs of the Central Pacific where great whites mysteriously congregate every autumn in what researchers call a festival for sharks, to tropical mangrove forests where baby lemon sharks play in social groups and to the frigid waters of the North Atlantic, home to 400-year-old Greenland sharks, the world's longest-lived vertebrates. McKeever also traces the evolution of the myth of the 'man-eater' and exposes the devastating effects of the fishing industry on shark populations: In 2018 only four people died in shark attacks while we killed 100 million sharks. At once a journey through the misunderstood world of sharks and an urgent call to protect them, Emperors of the Deep celebrates these iconic predators that continue to capture our imagination - and that desperately need our help to survive. devastating effects of the fishing industry on shark populations: In 2018 only four people died in shark attacks while we killed 100 million sharks. At once a journey through the misunderstood world of sharks and an urgent call to protect them, Emperors of the Deep celebrates these iconic predators that continue to capture our imagination - and that desperately need our help to survive. ...Show more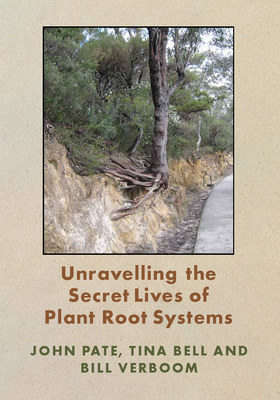 $55.00
AUD
Category: Natural History
Roots are truly amazing structures. They show great flexibility when exploring and exploiting soil substrates of uneven penetrability and availability of water and nutrients, yet also possess highly ordered architectures and anatomical features which may turn out to be as diagnostic of a species as any attribute based on aboveg-round parts. The book provides case studies of structural and functional qualities of roots of species from the biodiverse ecosystems of south west Western Australia, and views these in the context of survival in nutrient-poor soils, continued threat of fire and extreme seasonal fluctuations in temperature and water availability. Among a range of issues considered in the volume are examinations of: Roots in symbiosis with nitrogen-fixing organisms and mycorrhizal fungi Roots of parasitic species capable of extracting water and solutes from transport channels of their hosts Cluster roots adept at sourcing sparingly available nutrient resources, and Recently discovered cases amongst eucalypts whose specialised roots, in probable cooperation with microbes, generate compacted layers of clay and/or carbonates in their rooting catchments These examples, discussed alongside accounts of how roots and shoots interact in their respective inputs of photosynthate and water, comprise fascinating commentaries on how plants perform under exacting natural conditions and in comparison to the cossetted systems one finds under agriculture, horticulture, forestry and gardening. The book considers relevance of subject matter and conclusions to conservation and cultivation of plants. ...Show more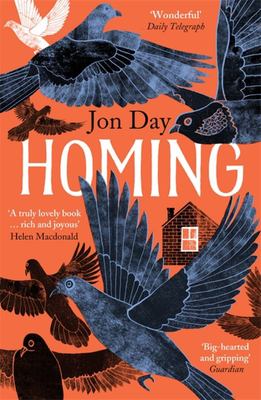 $22.99
AUD
Category: Natural History
A SPECTATOR BOOK OF THE YEAR Longlisted for the William Hill Sports Book of the Year   'Rich and joyous ...The book's quiet optimism about our ability to change, and to learn to love small things passionately, will stay with me for a long time' Helen Macdonald 'Big-hearted and quietly gripping' Guar dian 'I love Jon Day's writing and his birds. A marvellous, soaring account' Olivia Laing '[A] beautiful book about unbeautiful birds' Observer 'This is nature writing at its best' Financial Times 'Awash with historical and literary detail, and moving moments ... Wonderful' Telegraph 'Every page of this beautifully written book brought me pleasure' Charlotte Higgins 'A vivid evocation of a remarkable species and a rich working-class tradition. It's also a charming defence of a much-maligned bird, which will make any reader look at our cooing, waddling, junk-food-loving feathered friends very differently in future' Daily Mail 'Endlessly interesting and dazzlingly erudite, this wonderful book will make a home for itself in your heart' Prospect As a boy, Jon Day was fascinated by pigeons, which he used to rescue from the streets of London. Twenty years later he moved away from the city centre to the suburbs to start a family. But in moving house, he began to lose a sense of what it meant to feel at home. Returning to his childhood obsession with the birds, he built a coop in his garden and joined a local pigeon racing club. Over the next few years, as he made a home with his young family in Leyton, he learned to train and race his pigeons, hoping that they might teach him to feel homed. Having lived closely with humans for tens of thousands of years, pigeons have become powerful symbols of peace and domesticity. But they are also much-maligned, and nowadays most people think of these birds, if they do so at all, as vermin. A book about the overlooked beauty of this species, and about what it means to dwell, Homing delves into the curious world of pigeon fancying, explores the scientific mysteries of animal homing, and traces the cultural, political and philosophical meanings of home. It is a book about the making of home and making for home: a book about why we return. ...Show more