$35.00
AUD
Category: Personal Development
The Sunday Times Bestseller and New York Times Bestseller. A book of hope for uncertain times. 'Feeling a little blue? Meet the new Winnie the Pooh.' The Daily Mail 'A wonderful work of art and a wonderful window into the human heart' Richard Curtis Enter the world of Charlie's four unlikely friends, di scover their story and their most important life lessons. The conversations of the boy, the mole, the fox and the horse have been shared thousands of times online, recreated in school art classes, hung on hospital walls and turned into tattoos. In Charlie's first book, you will find his most-loved illustrations and some new ones too.     ...Show more
$49.99
AUD
Category: Personal Development
In an increasingly frenetic and fractured world, we have lost the essence of ourselves. This book is a guide to stripping away artifice in your life to discover your 'broad place', where you come into contact with your higher self as a creative and conscious human.High-Grade Living demonstrates how a st rong foundation of meditation can benefit all areas of your life, from the home to relationships, creativity and happiness. The book examines how to audit, edit and refine your home through considered exercises on assessing excess and determining how well your possessions reflect who you are. Other prompts will help your creativity flow and establish how your words and actions embody who you want to be. Author Jacqui Lewis is a long-time practitioner of Integrated Meditation and founder of multiple businesses who has lived life at the extremes of stress and anxiety, and now teaches others the grounded, innovative and resilient approach that brought her back to herself.   ...Show more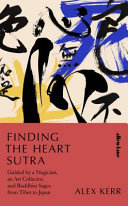 $35.00
AUD
Category: Personal Development
Forty years ago, after learning of the Heart Sutra in Japan, Alex Kerr set out on a quest to seek the wisdom that lies at the heart of this ancient Buddhist scripture. Guided by Zen abbots in Kyoto, Tibetan monks, a French writer, an American art collector, a magician and the writings of Chinese scholar s over the centuries, he came to see how this brief poem on emptiness is a storehouse of a universe of thought. Travelling from Japan, Korea, and China, to India, Mongolia, Tibet and Vietnam, this intimate book weaves together memory, history and calligraphy. Alex reveals us to the many ways the Heart Sutra continues to influence the culture of Japan - and the world - today. ...Show more
$35.00
AUD
Category: Personal Development
"Think Again is a must-read for anyone who wants to create a culture of learning and exploration, whether at home, at work, or at school... In an increasingly divided world, the lessons in this book are more important than ever." --Bill and Melinda Gates The bestselling author of Give and Take and Orig inals examines the critical art of rethinking: learning to question your opinions and open other people's minds, which can position you for excellence at work and wisdom in life Intelligence is usually seen as the ability to think and learn, but in a rapidly changing world, there's another set of cognitive skills that might matter more: the ability to rethink and unlearn. In our daily lives, too many of us favour the comfort of conviction over the discomfort of doubt. We listen to opinions that make us feel good, instead of ideas that make us think hard. We see disagreement as a threat to our egos, rather than an opportunity to learn. We surround ourselves with people who agree with our conclusions, when we should be gravitating toward those who challenge our thought process. The result is that our beliefs get brittle long before our bones. We think too much like preachers defending our sacred beliefs, prosecutors proving the other side wrong, and politicians campaigning for approval--and too little like scientists searching for truth. Intelligence is no cure, and it can even be a curse: being good at thinking can make us worse at rethinking. The brighter we are, the blinder to our own limitations we can become. Organisational psychologist Adam Grant is an expert on opening other people's minds - and our own. As Wharton's top-rated professor and the bestselling author of Originals and Give and Take, he makes it one of his guiding principles to argue like he's right but listen like he's wrong. With bold ideas and rigorous evidence, he investigates how we can embrace the joy of being wrong, bring nuance to charged conversations, and build schools, workplaces, and communities of lifelong learners. You'll learn how an international debate champion wins arguments, a Black musician persuades white supremacists to abandon hate, a vaccine whisperer convinces concerned parents to immunize their children, and Adam has coaxed Yankees fans to root for the Red Sox. Think Again reveals that we don't have to believe everything we think or internalize everything we feel. It's an invitation to let go of views that are no longer serving us well and prize mental flexibility over foolish consistency. If knowledge is power, knowing what we don't know is wisdom. ...Show more
$29.99
AUD
Category: Personal Development | Reading Level: near fine
Life is short. Make the most of it.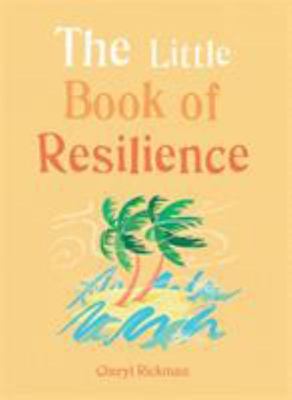 $12.99
AUD
Category: Personal Development | Reading Level: near fine
Life is full of twists and turns - some joyful, some downright awful and others utterly bizarre. Whatever you're facing, The Little Book of Resilience provides a useful set of tools to help you deal with anything life throws your way.This little book is about strengthening ourselves, mentally, emotional ly and physically, how to increase our resilience and, most importantly, maintain it. Discover how to utilize your skills and strengths to cope and recover from problems and setbacks, and learn to recognize unhealthy coping mechanisms. These helpful exercises and tips will encourage you to find purpose, have faith in your abilities, embrace change, establish goals and nuture yourself.The Little Book of Resilience is full of warm, loving, practical advice for anyone whose life isn't all plain sailing - and at one time or another, that is all of us. ...Show more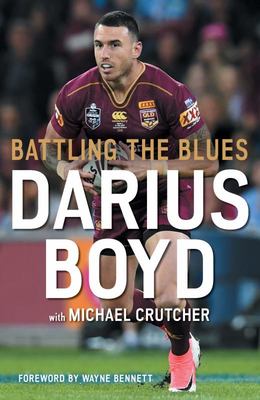 $32.99
AUD
Category: Personal Development
  Darius Boyd is an NRL champion. This raw, honest and inspiring memoir takes us into the heart of his footy and private life and reveals his fight to conquer his demons and live a better life. 'A legend of the game' - Anthony Seibold'He's a player that never lets his team down' - Billy SlaterDarius Boyd broke into the Brisbane Broncos NRL team in 2006 straight out of high school and was part of the premiership-winning team in his debut season. He'd go on to win another premiership with the Dragons in 2010, claiming the Clive Churchill Medal for man of the match and forever stamping his name as an elite champion of the game. He has played 28 State of Origins for Queensland and taken the field in 23 Tests for Australia - never playing in a losing Australian team. In 15 seasons at the top level, Darius has won nearly every honour the sport can award and is undeniably an NRL great.But listing statistics, awards and premierships doesn't reveal the battles that Darius Boyd has faced off the field. A teenager with a troubled background, he started his career with innate footy talent but also the emotional baggage of an unknown father, the devastating loss of loved ones, and a mother who was walking a mental health tightrope herself, which as a kid he didn't understand.As his talent shone on the field and his profile increased, Darius struggled. Hiding years of depression and unhappiness, playing footy was his escape. But no one can run from themselves forever. The horrific spinal injury to good mate and Newcastle Knights teammate Alex McKinnon was the catalyst that finally broke Darius. Realising he needed help for his anxiety, depression and suicidal thoughts, he turned his back on football, checked into a mental health facility and began to mend his life and himself. Now, as he heads into retirement, Darius Boyd is sharing his story, to celebrate his triumphs on the field but, more importantly for him, revealing how to deal with depression, overcome adversity and live with mental illness. He reflects on excerpts from his private journal which charted his journey from the depths of despair to a life of gratitude. It is a heartfelt message he now takes across the NRL and into boardrooms, schools and footy clubs in a quest to keep our young men alive.BATTLING THE BLUES is a raw, honest and inspiring memoir that takes us into the heart of an NRL champion and his fight to conquer his demons and live a better life.   ...Show more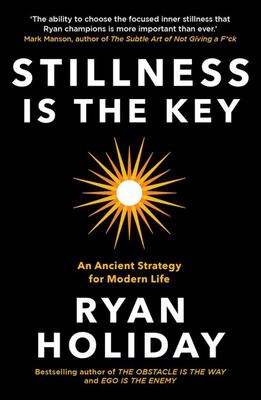 $22.99
AUD
Category: Personal Development
The #1 New York Times Bestseller that shows why slowing down is the key to getting ahead.
$32.99
AUD
Category: Personal Development
Constant communication has become part of the way we work as we check our emails every 5.4 minutes. But at what expense? Bestselling author Cal Newport argues that this steady flow of distractions disrupts us from achieving any meaningful work, causes us undue stress and is costing businesses millions in the form of untapped potential. In this visionary book, he reveals how to reimagine and redesign work without the constant pings of email distracting us. Drawing on a fascinating array of case studies and offering practical solutions, Newport shows us how a world without email will liberate people to do their most profound, fulfilling and creative work - and much more of it too. ...Show more
$32.99
AUD
Category: Personal Development
We're more connected, yet lonelier than ever - practical ways to combat the alarming rise of loneliness by bestselling author and social researcher, Maggie Hamilton. Practical solutions to combat social isolation in our families and communities.  
$17.95
AUD
Category: Personal Development
In this day and age we are bombarded on a daily, sometimes hourly basis with things and ways in which we could be doing better: better ways to save the planet, better ways to eat, better ways to give back. With this constant tirade of often conflicting messages, it's easy to feel overwhelmed, powerless, and incapable of making any real impact. The 365 Days of Sustainability book is filled to the brim with actionable ways, tips, and advice to help us all make a collective difference in our beautiful world every day of the year. ...Show more