$24.99
AUD
Category: Philosophy
What does it mean to live wisely and well in the twenty-first century? And how should we go about doing it? These are the most important questions to ask ourselves and the ones we most often avoid dealing with. This insightful, witty and generous book reveals one simple answer to the question of a good life- emotional intelligence. Emotional intelligence will not make you into a perfect person. It will not save you from moments of self-doubt, frustration or lost temper. Instead it will allow you to understand that these moments are completely normal, completely human, and that there is no such thing as perfect. There is only good enough - and that really is good enough. ...Show more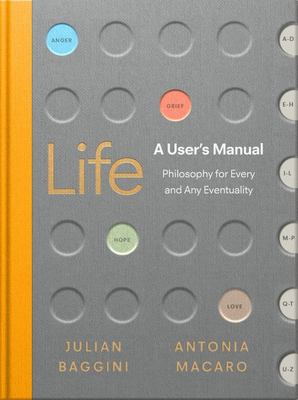 $35.00
AUD
Category: Philosophy
How should I live? What is my purpose? Can I find happiness? Ever felt as though life would be simpler if it came with an instruction manual? There are no easy answers to the big questions. And life does not follow a straight path from A to B. Since the beginning of time, people have asked questions a bout how they should live and, from Ancient Greece to Japan, philosophers have attempted to solve these questions for us. The timeless wisdom that they offer can help us to find our own path. In this insightful, engaging book, renowned existential psychotherapist and philosophical counsellor Antonia Macaro and bestselling philosopher Julian Baggini cover topics such as bereavement, luck, free will and relationships, and guide us through what the greatest thinkers to ever walk the earth have to say on these subjects, from the Stoics to Sartre. Discover advice from the world's greatest thinkers on questions like- Is there a right way to grieve? What is free will? How can we learn from past mistakes? Do we make our own luck? ...Show more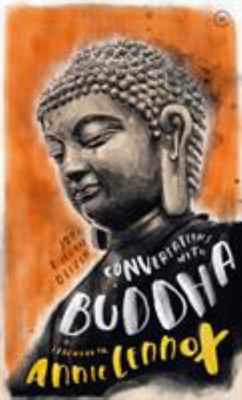 $24.99
AUD
Category: Philosophy
A relaxed chat with the Buddha tells us what he thought about impermanence, karma, mindfulness, compassion, love, and everything else that leads us toward a true understanding of ourselves and the cosmos. We know him as the Buddha, the "Awakened One". Born Siddhartha Gautama 2,500 years ago in northern India, he became one of the world's greatest spiritual leaders. He suffered as we do, then by his own efforts found the key to liberation from the bonds of desire, hatred and ignorance. As Westerners living in relative prosperity, we can identify with this man who had it all - love, success, money, talent, privilege - but set these things aside to search for something deeper and more enduring. This book presents an account of the Buddha's life followed by a series of plausible and illuminating but imagined conversations, which probe all aspects of his philosophy for living. The insights he conveys here offer us practical wisdom for a better life. ...Show more
$24.99
AUD
Category: Philosophy
The curious reader's companion to sex. 'Wit, you know, is the unexpected copulation of ideas.'  — Samuel Johnson Why is screwing so funny? How should we think about our most shocking fantasies? What is so captivating about nudity? Inspired by philosophy, literature, and private life, Damon Young explo res the paradoxes of the bedroom. On Getting Off will f**k with your mind. ...Show more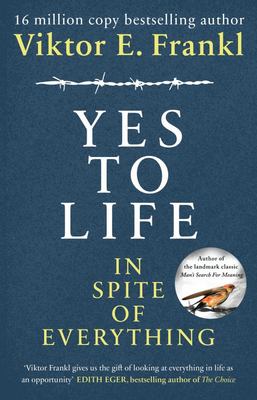 $24.99
AUD
Category: Philosophy
Extraordinary uncovered work by the 16 million copy bestselling author of Man's Search For Meaning Just months after his liberation from Auschwitz renowned psychiatrist Viktor Frankl delivered a series of talks revealing the foundations of his life-affirming philosophy for which he would become world famous. Despite the unspeakable horrors in the camp, Frankl learnt from his fellow inmates that it is always possible to say 'yes to life'. This profound and timeless lesson is amongst many in this remarkable collection now publishing in English for the very first time. With a foreword by Daniel Goleman ...Show more
$29.99
AUD
Category: Philosophy
From Pulitzer Prize-finalist Steven Nadler, an engaging guide to what Spinoza can teach us about life's big questions   In 1656, after being excommunicated from Amsterdam's Portuguese-Jewish community for "abominable heresies" and "monstrous deeds," the young Baruch Spinoza abandoned his family's impo rt business to dedicate his life to philosophy. He quickly became notorious across Europe for his views on God, the Bible, and miracles, as well as for his uncompromising defense of free thought. Yet the radicalism of Spinoza's views has long obscured that his primary reason for turning to philosophy was to answer one of humanity's most urgent questions: How can we lead a good life and enjoy happiness in a world without a providential God? In Think Least of Death, Pulitzer Prize-finalist Steven Nadler connects Spinoza's ideas with his life and times to offer a compelling account of how the philosopher can provide a guide to living one's best life.   In the Ethics, Spinoza presents his vision of the ideal human being, the "free person" who, motivated by reason, lives a life of joy devoted to what is most important--improving oneself and others. Untroubled by passions such as hate, greed, and envy, free people treat others with benevolence, justice, and charity. Focusing on the rewards of goodness, they enjoy the pleasures of this world, but in moderation. "The free person thinks least of all of death," Spinoza writes, "and his wisdom is a meditation not on death but on life.   An unmatched introduction to Spinoza's moral philosophy, Think Least of Death shows how his ideas still provide valuable insights about how to live today. ...Show more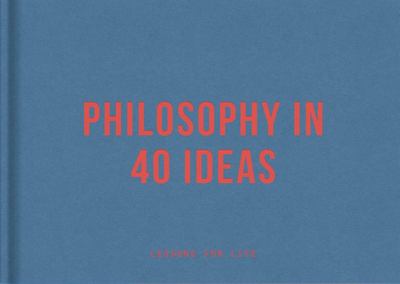 $22.99
AUD
Category: Philosophy
Philosophy is a discipline committed to helping us live wiser and less sorrowful lives. This book artfully draws together 40 of the greatest and most useful ideas found in philosophy, taking us on a journey around key concepts from both Eastern and Western cultures.We are invited to sample the distincti ve wisdom of Eastern philosophy via tea drinking ceremonies, walks in bamboo forests, contemplations of rivers and ritualised flower arranging sessions. From Western culture we seek the teachings of some of the greatest minds throughout history including Machiavellianism and Stoicism.This essential guide to philosophy reminds us of the wit, humanity and relevance of a number of great philosophers including Nietzsche, Heidegger, Confucius, Lao Tzu and Buddha. Essential thoughts about love, work, anxiety, self-knowledge andhappiness are examined, highlighted and inspiringly presented here so they can work their consoling effect where it is most needed: in our daily lives. ...Show more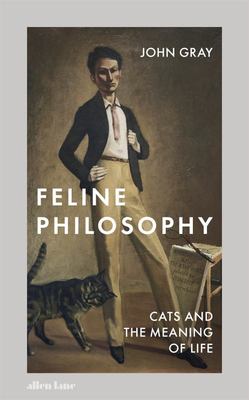 $39.99
AUD
Category: Philosophy
The history of philosophy has been a predictably tragic or comical succession of palliatives for human disquiet. Thinkers from Spinoza to Berdyaev have pursued the perennial questions of how to be happy, how to be good, how to be loved, and how to live in a world of change and loss. But perhaps we can l earn more from cats - the animal that has most captured our imagination - than from the great thinkers of the world. In Feline Philosophy, the philosopher John Gray discovers in cats a way of living that is unburdened by anxiety and self-consciousness, showing how they embody answers to the big questions of love and attachment, mortality, morality, and the Self: Montaigne's house cat, whose unexamined life may have been the one worth living; Meo, the Vietnam War survivor with an unshakable capacity for "fearless joy"; and Colette's Saha, the feline heroine of her subversive short story "The Cat", a parable about the pitfalls of human jealousy. Exploring the nature of cats, and what we can learn from it, Gray offers a profound, thought-provoking meditation on the follies of human exceptionalism and our fundamentally vulnerable and lonely condition. He charts a path toward a life without illusions and delusions, revealing how we can endure both crisis and transformation, and adapt to a changed scene, as cats have always done. ...Show more
$19.99
AUD
Category: Philosophy
The story of philosophy through 100 wonderful quotes.
$29.99
AUD
Category: Philosophy
In the 10th Anniversary edition of The Life You Can Save, Peter Singer brings his landmark book up to date. In addition to restating his compelling arguments about how we should respond to extreme poverty, he examines the progress we are making and recounts how the first edition transformed the lives bo th of readers and the people they helped. Learn how you can be part of the solution, doing good for others while adding fulfillment to your own life. ...Show more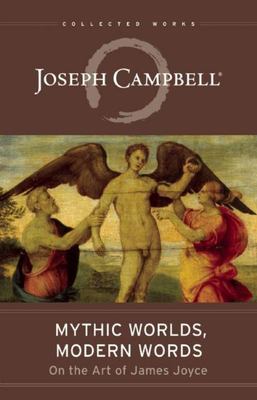 $39.99
AUD
Category: Philosophy | Series: The\Collected Works of Joseph Campbell Ser.
In 1927, as a twenty-three-year-old postgraduate scholar in Paris, Joseph Campbell first encountered James Joyce's Ulysses. Known for being praised and for kicking up controversy (including an obscenity trial in the United States in 1920), the novel left Campbell both intrigued and confused, as it had m any others. Because he was in Paris, he was able to visit the Shakespeare & Company bookstore--the outpost of the original publisher of Ulysses, Sylvia Beach. She gave him "clues" for reading Ulysses, and that, Campbell attested, changed his career. For the next sixty years, Campbell moved through the labyrinths of Joyce's creations--writing and lecturing on Joyce using depth psychology, comparative religion, anthropology, and art history as tools of analysis. Arranged by Joyce scholar Edmund L. Epstein, Mythic Worlds, Modern Words presents a wide range of Campbell's writing and lectures on Joyce, which together form an illuminating running commentary on Joyce's masterworks. Campbell's visceral appreciation for all that was new in Joyce will delight the previously uninitiated, and perhaps intimidated, as well as longtime lovers of both Joyce and Campbell. ...Show more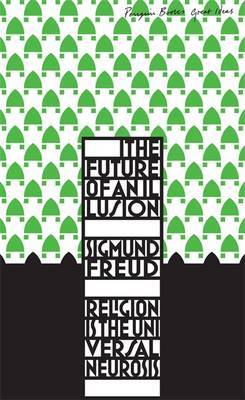 $9.99
AUD
Category: Philosophy | Series: Penguin Great Ideas
This investigation of religion by greatest psychoanalyst of the twentieth-century explores the role faith can take in the life of man, what it can mean to us and why as a species we are inclined towards it. Throughout history, some books have changed the world. They have transformed the way we see ourse lves - and each other. They have inspired debate, dissent, war and revolution. They have enlightened, outraged, provoked and comforted. They have enriched lives - and destroyed them. Now Penguin brings you the works of the great thinkers, pioneers, radicals and visionaries whose ideas shook civilization and helped make us who we are. ...Show more