$24.99
AUD
Category: Games & Puzzles
This 252-piece Australia map puzzle is perfect for adults and kids alike. The beautifully illustrated map and accompanying 12-page booklet showcases more than 300 illustrations of flora, fauna, landmarks, attractions and other Australiana, with details that will keep anyone enthralled for hours. Fact bu bbles and keys for the various illustrations of flora, fauna, attractions, shipwrecks and Indigenous rock-art sites will also help you learn more about this country. The 12-page booklet has a page dedicated to each state and territory with additional facts and figures to further enrich your knowledge of Australia's states and territories. The puzzle comes in a durable box for easy storage, and the booklet is attached directly to the front of the box, ensuring the puzzle and information booklet will all stay together.  ...Show more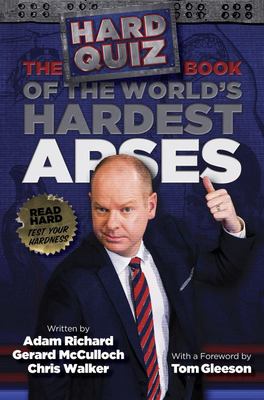 Hard Quiz Book of the Worlds Hardest Arses
by Gerard McCulloch; Adam Richard; Chris Walker; Foreword by Tom Gleeson (As told to)
$32.99
AUD
Category: Games & Puzzles
Every week, more than a million viewers tune in to the ABC's HARD QUIZ to watch Tom Gleeson grill four regular Australians about their expert subjects. Tom's crack team of writers and researchers at HARD QUIZ Headquarters, or HQHQ, have written thousands of brain-busting questions on hundreds of curly t opics to test the mettle of those battling it out for the BIG BRASS MUG. Now it's your turn! HQHQ brings you the definitive list of the top twenty hardest a**es and the incredible stories behind them. Who is harder, Winston Churchill or Dolly Parton? How did the theft of a 12-year-old's bike change the course of sporting history? What was the Oxygen Catastrophe, and how did it nearly destroy all life on earth? Why is the Southern Cassowary Australia's resident murder bird? Become the star of the show as you challenge your friends, family and fiercest enemies to a HARD OFF with actual HARD QUIZ questions. It's time to read ... HARD! ...Show more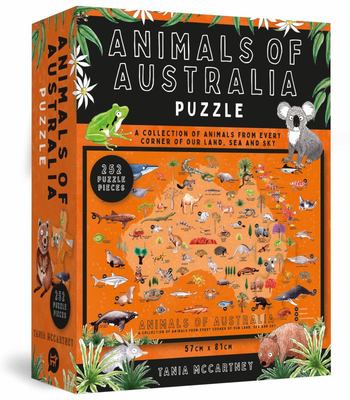 $24.99
AUD
Category: Games & Puzzles
Hop, scurry and burrow your way around Australia with this menagerie of faunal friends - plucked from the deserts, grasslands, mountains, beaches and oceans of Australia - and presented in this delightful 252-piece, illustrated puzzle. With the Animals of Australia Puzzle, you can discover the thorny d evil of our red-earth deserts and the white-lipped tree frog of our tropical rainforests. There is the ambling wombat of our bushlands and the wobbegong shark, nestling on the sandy bottom of our coastal shores. You might even find a kangaroo in your front yard! Revel in the beauty of our natural wonders, and keep busy for hours, with this inspiring puzzle. Puzzle measurements are 570mm x 810mm. ...Show more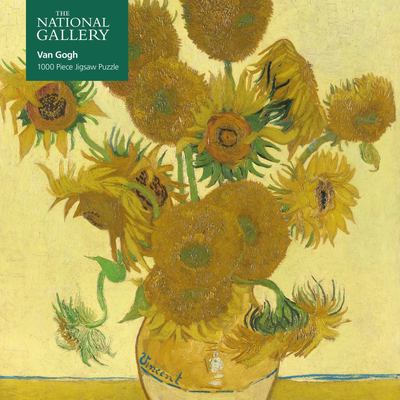 $34.99
AUD
Category: Games & Puzzles | Series: 1000-Piece Jigsaws Ser.
Part of an exciting series of sturdy, square-box 1000-piece jigsaw puzzles from Flame Tree, featuring powerful and popular works of art. This jigsaw will satisfy your need for a challenge, featuring National Gallery: Vincent Van Gogh, Sunflowers. This 1000 piece jigsaw is intended for adults and childre n over 13 years. Not suitable for children under 3 years due to small parts.    Van Gogh painted a series of pictures depicting sunflowers, having first been inspired by the yellow flowers in Paris when he saw them growing in the gardens of Montmartre. Sunflowers were symbolic of life and hope to the artist, and could also be associated with his concept of the sun - glowing, yellow and hopeful. ...Show more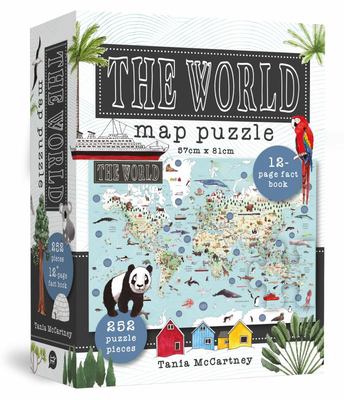 $24.99
AUD
Category: Games & Puzzles
Join the latest mindfulness craze with this 252-piece illustrated world map jigsaw puzzle, suitable for the whole family.
$29.99
AUD
Category: Games & Puzzles
Reduce your screen time and up both your mindful gaming and appreciation of modern Aboriginal art with this stunning adult jigsaw puzzle.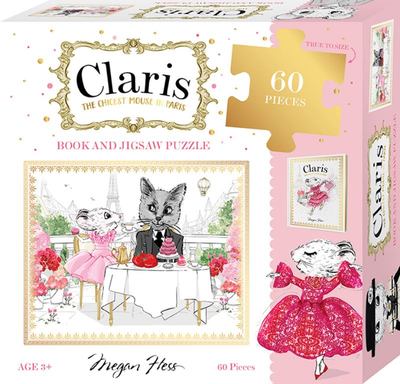 $26.99
AUD
Category: Games & Puzzles | Series: Claris
This gorgeously designed gift set includes a hardback copy of Claris: The Chicest Mouse in Paris and your very own 60-piece Claris jigsaw puzzle! Claris: The Chicest Mouse in Paris follows an adorable mouse who dreams of moving to Paris to follow her fashion dreams. One day, she bravely takes the leap - only to find a mean little girl with a horrible-looking cat standing in the way of her perfect Parisian apartment! Can Claris use all her wit, warmth and - of course - style to make her dreams come true? A delightful rhyming tale about courage, compassion and a stylish little mouse, from acclaimed fashion illustrator Megan Hess. Claris: The Chicest Mouse in Paris is the first picture book in a dazzling series for lovers of Eloise and Olivia. Destined to delight fashion-obsessed readers of all ages! ...Show more
$29.99
AUD
Category: Etymology
From the bestselling author of Strayapedia comes the definitive dictionary of the year the world went to sh*t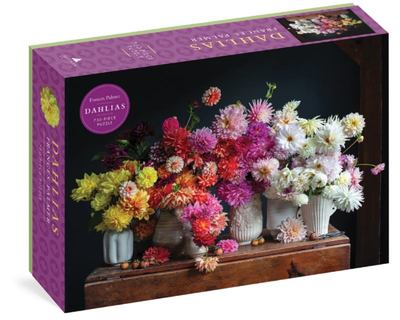 $34.99
AUD
Category: Games & Puzzles
Celebrate the Queen of Flowers. A story of love at first sight, Frances Palmer became obsessed with dahlias the moment she spotted one in a gardening book. Today, growing dahlias is her passion, and the flowers, in all sizes and colours, fill her extraordinary pots as if they were made for each other. I n this 750-piece puzzle, trace a journey that begins in the earth -- in a bulb, in clay -- and ends in a work of dizzying beauty. Featuring: 750 full-colour interlocking pieces Art print with puzzle image Finished puzzle is 670 x 479 mm ...Show more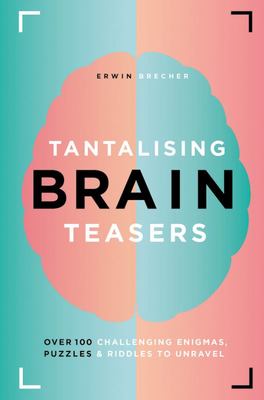 $17.99
AUD
Category: Games & Puzzles | Series: Y Ser.
Tantalising Brain Teasers contains more then 100 riddles and puzzles. It aims to challenge every aspect of your puzzle-solving abilities. This book contains a huge variety of different types of teaser, from seemingly simple riddles to almost impossible IQ questions, from mind-melting geometry problems t o lateral thinking posers, and from confounding conundrums in physics to extreme enigmas of chess. ...Show more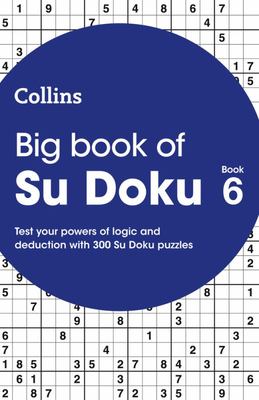 $14.99
AUD
Category: Games & Puzzles
A bumper collection of easy, medium, and difficult Su Doku puzzles to test your mental dexterity, powers of logic, and deduction. Keep your mind sharp and test your powers of deductive reasoning. Ideal for whiling away those long commutes, traveling, or relaxing at home. Includes brand new Collins-brand ed content with 3 levels of difficulty. ...Show more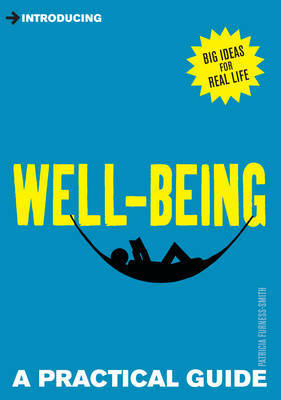 $12.99
AUD
Category: REFERENCE | Series: Introducing...
This book is full of expert, practical advice which teaches you to use the latest techniques to achieve a healthy state of mind and body. BECOME MORE ENERGIZED by adopting quality sleep patterns. OPTIMIZE MENTAL AND PHYSICAL HEALTH by harnessing your natural ability to heal. ACHIEVE CALM by learning to manage your stress levels. DISCOVER HAPPINESS AND FULFILMENT by investing in yourself and others. ...Show more