$14.99
AUD
Category: SPORT
The Australian Fish ID Pocket Guide is an invaluable reference for any angler, freshwater or saltwater, wanting to identify their catch. It contains detailed descriptions and accurate illustrations of each fish, as well as diagrams of the best rigs to catch them. Includes freshwater sportfish, freshwate r bait, sharks, estuary / surf species, reef species, pelagic species, invertebrate species and saltwater bait species. Whatever fish you're chasing you'll find all the information you need to catch it and identify it in this comprehensive book. ...Show more
$32.99
AUD
Category: Surfing
Tim Winton says, 'Surfing is not just a subculture, it is culture, and here's proof', while Jock Serong says that the collection demonstrates our horizons are unlimited. From Gold Coast surf culture to the relationships of humans to the sea and from surf travel in Mexico to Taj Burrow's final campaign in Fiji, this collection features six authors writing about surfing, and the ocean, in six very different ways. Their stories are reverential, energetic and mystical, and between them cover thousands of kilometres of coastline, at home and abroad. ...Show more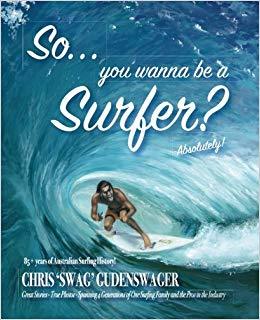 $35.00
AUD
Category: Sporting Biography
The 'Iceman' Wim Hof shares his remarkable life story and powerful method for supercharging your strength, health and happiness. Wim Hof has become a modern icon for his astounding achievements, breaking world records withstanding extreme temperatures and running barefoot marathons over deserts and ice fields. Most of all, he's shown us that these feats are not superhuman - but that all of us have the ability to be stronger, healthier and happier than we've ever imagined. In The Wim Hof Method, this trailblazer of human potential shares his simple three-pillar approach that anyone can use to improve health and performance - and see real results within just a few days. Refined over forty years and championed by scientists across the globe, you'll learn how to harness three key elements of Cold, Breathing and Mindset to master mind over matter and achieve the impossible. ...Show more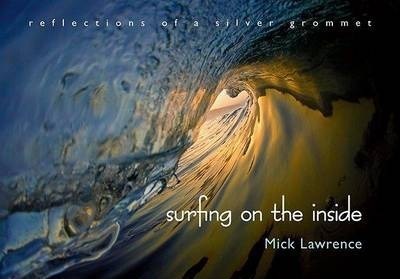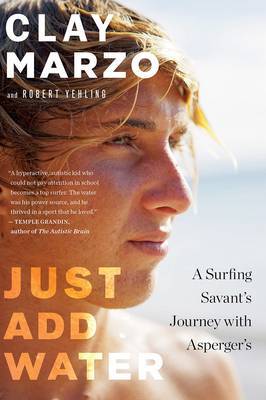 $31.99
AUD
Category: Surfing
Clay Marzo has an almost preternatural gift with a surfboard. From his first moments underwater (he learned to swim at two months old) to his first ventures atop his father's surfboard as a toddler, it was obvious that Marzo's single-minded focus on all things surfing was unique. But not until late in h is teens, when this surfing phenom was diagnosed with Asperger's syndrome, did the deeper reasons for his obsession and his astonishing gift for surfing become clear. Just Add Water is the remarkable story of Marzo's rise to the top of the pro surfing world and the personal trials he overcame in making it there. Marzo endured a difficult childhood. He was a colicky baby who his mother found could be soothed only with water. Later, as he entered school, his undiagnosed Asperger's made it tough for him to relate to his peers and fit in, but his relationship with the wave was elemental. Marzo could always turn to surfing, the only place where he truly felt at peace. Unflinching and inspiring, Just Add Water is a brave memoir from a one-of-a-kind surfing savant who has electrified fans around the world with his gift and whose story speaks boldly to the hope and ultimate triumph of the human spirit. ...Show more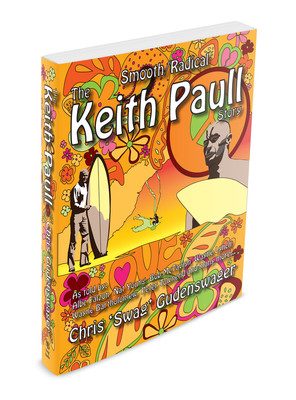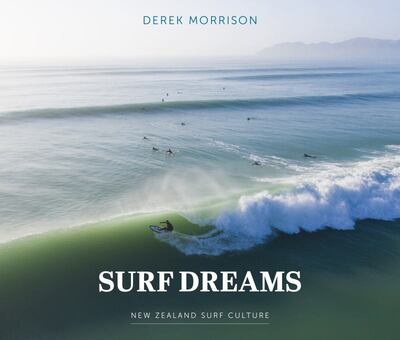 $49.99
AUD
Category: Surfing
From Ahipara in the north to Riverton in the south - Derek Morrison has surfed and photographed the best spots up and down the country. In this spectacularly illustrated book, he presents 15 major surfing communities and those who live there and who live to surf (Ahipara, Tutukaka, Piha, Whangamata, Mt Maunganui, Raglan, Taranaki, Gisborne, Lyall Bay, Kaikoura, Westport, Greymouth, Sumner, Dunedin, Riverton). The characters, the competitions, the breaks, the communities, the dream lifestyles. A foreword by legendary surfer and surfboard designer and maker Roger Hall looks at surfing culture and its importance to Kiwis. ...Show more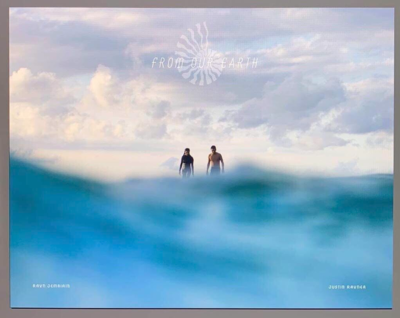 $65.00
AUD
Category: Surfing
Photography and Poetry from our earth: a father and son's perspective.
$45.00
AUD
Category: Surfing
Australia's best surf writer brings to life the wild, bold, brave story of Australian surfing from the 60s to the present through the stories of Surfing Australia's Hall of Fame surfers and contemporary surfing legends. Golden Daze is a compelling memoir of Australian surfing through a year in the life of Australia's top surfers. Starting in 1963, renowned surfing journalist Sean Doherty charts the history of surfing through the stories of Surfing Australia's Hall of Fame inductees. Taking a year and a surfer at a time, he will reveal what they did, where they surfed and their life events in fascinating depth and detail. Illustrated with unpublished images from the surfers' private collections, these stories also give a vivid sense of the shifting world around them, particularly in the ever-changing realm of surfing. Golden Daze opens in 1963 with Peter Troy jumping ship in Melbourne with a surfboard under his arm, embarking on his fabled surfing odyssey that saw him introducing surfing to Brazil, being crowned European champion, hitching alone across the Kalahari Desert and watching an unknown band from Liverpool called the Beatles. 1964 is Midget Farrelly's story of winning the first world title on home sand at Manly Beach. In 1969 Wayne Lynch goes down the coast, avoiding the Vietnam draft. And in 1971, Alby Falzon stumbles upon the island of Bali while shooting his humble surf movie Morning of the Earth. The book brings to life the 60s, 70s, 80s, 90s and noughties through the eyes of the Australian surfers who defined them best, ending today with stories of potential Hall of Famers, contemporary stars like Mick Fanning, Joel Parkinson and Tyler Wright. Part journal, part biography, part surf culture memoir, Golden Daze gives a fascinating insight into Australian surfing and what makes it so unique. ...Show more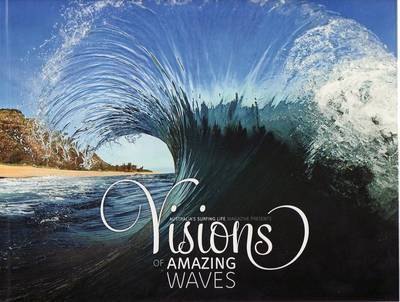 $29.95
AUD
Category: Surfing
A collection of the world's best current photography of waves in all their myriad forms. Matching the images is a collection of first-person human encounters with waves.