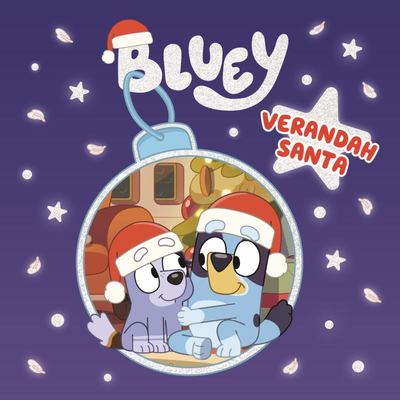 $16.99
AUD
Category: Board Books
It's Christmas Eve and Bluey, Bingo and Muffin decide to play a game called Verandah Santa! What will Santa bring them? A gorgeous hardback book for kids of all ages. Bluey has been a phenomenal success since airing on ABC KIDS in October 2018, amassing legions of dedicated fans and hugely popular range s of books, toys, clothes, games and more. It holds the coveted position of being the most watched program ever on ABC iView, with over 260 million plays for Series One, and is the winner of an International Emmy for Most Outstanding Children's Programme. ...Show more
$15.99
AUD
Category: Junior Fiction | Series: Wolf Girl
A wildly exciting adventure series from bestselling author Anh Do. Wolf Girl and her trusty dogs are back for another hackle-raising adventure. On the run from sinister forces, Gwen rushes head-long into danger. With giant snakes, komodo dragons and a whole new wolf pack to contend with, Wolf Girl will need all her cunning... and all her friends.   ...Show more
$19.99
AUD
Category: Picture Books
An insightful, topical and practical picture book story about a family coping with the changes brought about by Covid 19, from the much-loved Jamila Rizvi. Inspired by her own child's experience, Jamila wrote I'm a Hero Too to help children make sense of the changes to their world and to help them feel empowered and reassured about how they can be a hero at their house too! A story for our time right now, but also for all times, as children will always need reassurance about change. Arty likes going to kinder, visiting his granny and playing with his friends at the playground, but since the virus came everything has changed and Arty can't do any of his favourite things anymore. Arty's mum is a hero, she's a scientist, helping to make medicines to fight the virus. Arty has a special plan about how he can be a hero and do his bit to help fight the virus too! ...Show more
$45.00
AUD
Category: Junior Fiction
A mythical monster, a kingdom in peril, an adventure that will test two children's bravery to the limit. Discover a brilliantly original fairy tale about the power of hope and friendship to triumph against all odds, from one of the world's best storytellers. The kingdom of Cornucopia was once the happi est in the world. It had plenty of gold, a king with the finest moustaches you could possibly imagine, and butchers, bakers and cheesemongers whose exquisite foods made a person dance with delight when they ate them. Everything was perfect – except for the misty Marshlands to the north which, according to legend, were home to the monstrous Ickabog. Anyone sensible knew that the Ickabog was just a myth, to scare children into behaving. But the funny thing about myths is that sometimes they take on a life of their own. Could a myth unseat a beloved king? Could a myth bring a once happy country to its knees? Could a myth thrust two children into an adventure they didn't ask for and never expected? If you're feeling brave, step into the pages of this book to find out… A beautiful hardback edition, perfect for sharing and gift-giving. Brought to life with full-colour illustrations by the young winners of The Ickabog competition.   ...Show more
$45.00
AUD
Category: Junior Fiction
An essential companion to the Harry Potter series, this spectacular new full-colour edition of J.K. Rowling'' s Quidditch Through the Ages brings together one of the worl'' s best loved storytellers with the creative genius of Emily Gravett. A sumptuous visual feast of a book, the pages are bursting wit h glorious illustrations, handmade memorabilia and two breathtaking gatefold spreads. This sporting almanac promises magic and wonder in equal measure for both newcomers to the Wizarding World and established Harry Potter fans. Each amazing page is waiting to pored over and enjoyed! Ron Weasley Devoured by Harry Potter in his first year, Quidditch Through the Ages is consulted on a daily basis by the young witches and wizards at Hogwarts. Kennilworthy Whis'' s sporting bible whisks readers through a whistle-stop tour of the wizarding worl'' s favourite sport. Packed with trivia, tales of on-pitch antics, and Quidditch stars past and present, the sports almanac also contains comprehensive profiles of Quidditch teams loved by readers of the Harry Potter novels - Chudley Cannons, Puddlemere United, Vratsa Vultures and many more......   ...Show more
$29.99
AUD
Category: classics
Gorges that plummet into serpentine shadows ...Cloaks of white that drape the rocky crags of snowy mountains ... In this magnificent celebration of country, Bronwyn Bancroft uses colours, shapes, patterns and words to explore the awe-inspiring beauty of the Australian continent and to express the depth of her feelings for it. The Art in Country: A Treasury for Children is an essential addition to any young Australian's library, and a perfect introduction to the many wonders that this country has to offer. This is a treasury to be cherished by all who love this land. ...Show more
$12.99
AUD
Category: Junior Fiction
Two intrepid girls go from ladies-in-waiting to knights-in-action when they rip up the rule book and go searching for adventure! Wondermere is the luckiest kingdom in the land, all thanks to the dragons that nest on top of the castle. Nobody wants them to fly away, so everyone has to FOLLOW THE RULES a nd make sure everything STAYS THE SAME to keep the dragons HAPPY. P rincess Grace HATES the rules. They stop her doing everything she loves, like PLAYING TROLL-O and WEARING TROUSERS and training to be a BRAVE KNIGHT. Why do boys get all the FUN! Determined to prove that the rules are a LOAD OF OLD SWAMP ROT, Grace and her sister Princess Portia secretly enter the year's BIGGEST TROLL-O TOURNAMENT. A couple of rule-breakers couldn't possibly disturb the dragons could they? Cheeky, charming and laugh-out-loud funny, the debut young fiction series from bestselling picture book author Michelle Robinson is chock-full of chuckles (and grumpy unicorns). Perfect for fans of Cressida Cowell, Pamela Butchart and Emer Stamp. ...Show more
$14.99
AUD
Category: Junior Fiction
Mei Ling Pang was born at an inauspicious time on an inauspicious day, so wherever she goes, misfortune follows. When Little Jiang hops out of his grave and into Mei's life, fangs and all, her luck goes from bad to worse. But in trying to help Little Jiang, Mei might just make her own future brighter. ...Show more
I Love My Dad Because
by Alissa Dinallo (Illustrator); Claire Craig
$14.99
AUD
Category: Activity
This book is for you and your dad. Draw, decorate, colour in, count, fill in the height chart, spot the words starting with 'd' and then present the book to your dad for any special occasion: birthday, Xmas, Father's Day ... or just because. An interactive picture book to personalise for your dad.
$14.99
AUD
Category: Picture Books | Series: BLUEY
It's Bingo's turn to take Bob Bilby home. Will he have fun with Bluey and Bingo?  
$14.99
AUD
Category: Early Readers | Series: The Treehouse
Andy and Terry have added 13 new levels to their treehouse and now it's even more out of this world than before! There's a soap bubble blaster, a GRABINATOR (it can grab anything from anywhere at any time), a time-wasting level, a toilet paper factory (because you can never have too much toilet paper), a room full of mechanical grandparents, a super long legs level, an extraterrestrial observation centre and the best bookshop-in-a-treehouse-in-a-tree-in-a-forest-in-a-book in the whole world! Well, what are you waiting for? Come on up! ...Show more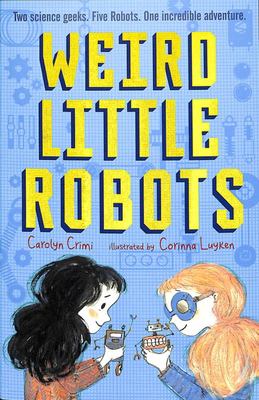 $14.99
AUD
Category: Junior Fiction
An illustrated fantasy story with science themes; friendship and science bring tiny magical robots to life for nine-year-old Penny Rose! In a new town with only the robots she creates for company, it only takes a little bit of magic to change everything for nine-year-old Penny Rose. With her new friend Lark – an eccentric tinkerer herself – the promise of joining a secret science club and her newly sentient robots, Penny Rose can't imagine how she was ever lonely. But a fateful misstep means Penny Rose will have to choose between the club she's always dreamed of and the best friend she'd always hoped for. And in the end, it may be her beloved little robots who pay the price. A magical story of friendship, growing up and how our choices affect those we care most about. ...Show more